The Most Agile
PACS System

For Medical Imaging Management

Digitize Radiology Reporting With Web-Based Medical Imaging Technology & DICOM-Supported Picture Archiving And Communication System (PACS)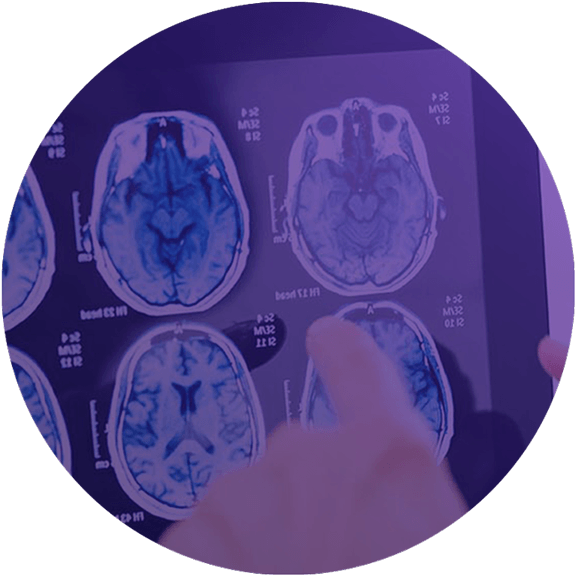 Why CrelioHealth PACS (Picture Archiving And Communication System)
3x
More Storage Capacity More Value For Money
90%
Less Cost
Super Affordable For An Avg. Study Size
0.24
Sec
To Upload A Single Image Faster Upload With Loss Less Compression
Unfolding Unmatched Benefits With
Crelio PACS Software
Advanced Picture Archiving And Communication System (PACS) is integrated with Radiology Information System (RIS), which offers web-based storage and faster reporting.
Complete Remote Accessibility
Analyze, diagnose, and share patients' studies from multiple modalities; anywhere, anytime through your browser.
Digitally Available Images
Doctors & radiologists can view images digitally using a web-based DICOM viewer.
PACS Imaging With High-Quality Images Transmission
Upload high-precision images in minimal time for accurate diagnosis.
Hassle-Free Sharing & Distribution Using RIS And PACS System
Use a study link to share studies with radiologists, surgeons, doctors & patients without using film printing.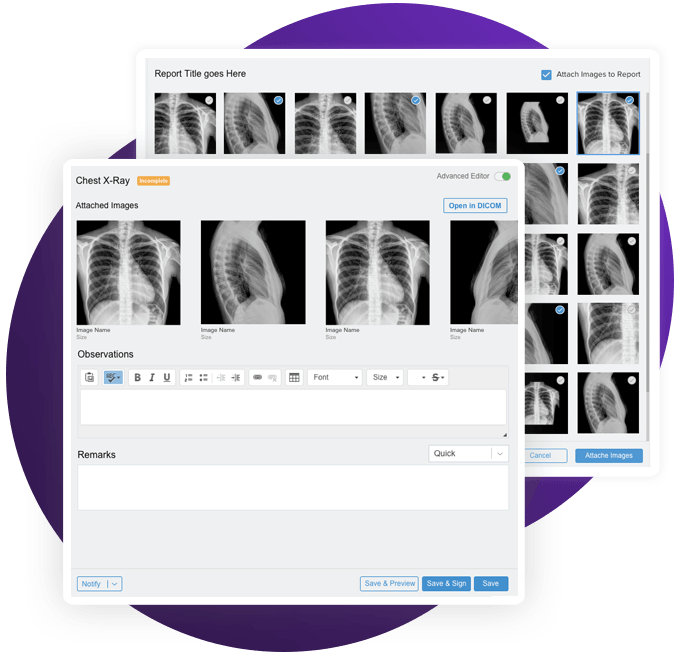 PACS System Integrated With RIS
Manage patient records effortlessly using a radiology information system integrated with PACS software.
Connected Experience With RIS And PACS
The best cloud-based PACS system is super easy to use offering a complete, and connected radiology experience.
Faster Reporting & Speedy Diagnosis
Speed-up reporting with customized report templates in the web-based PACS systems. Attach annotated images to reports directly and enhance outcomes in patient care.
Efficient Finance Handling
End-to-end workflow to manage finance & billing for better business analysis using MIS reports.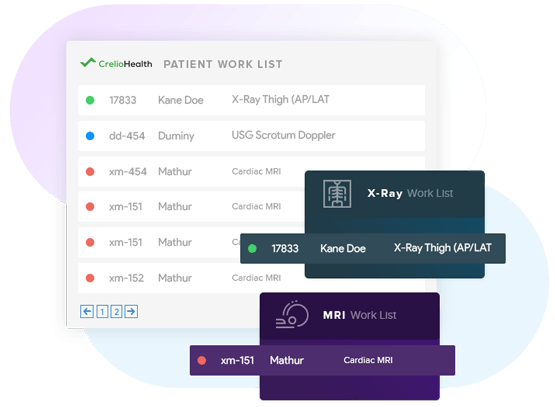 Seamless Patient Management
Manage patient life cycle with visit details and many more in real-time.
Organized Appointment Scheduling & Management
Auto-synchronize scheduled patients to devices and manage modality worklists more efficiently.
Emergency Management And Critical Call
Get notified of emergency patients & critical calls to take action faster.
Effective Diagnosis With Patient History
Robust platform with past records & history to assist you in diagnosing patients' conditions effectively.
Ease Of Search & Retrieval
Get past reports through the cloud easier & faster.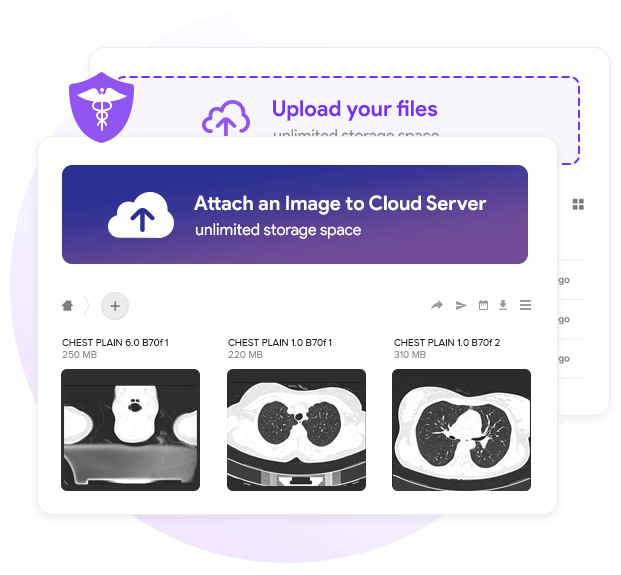 Secure & Unlimited PACS Cloud Storage
HIPAA-compliant cloud platform with unlimited and secured storage space.
No Overheads On Physical Storage
Spend no extra cost on physical storage & infrastructure.
Low Maintenance Cost And Low PACS Server Downtime
Uninterrupted operational experience with 99% server uptime & zero server maintenance.
Disaster Recovery & Backup
Ensure business continuity with all-time backup and disaster recovery.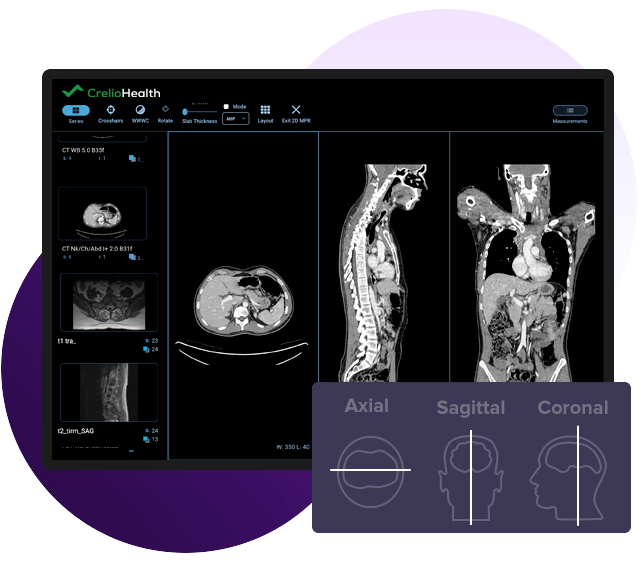 CrelioHealth PACS Software Offerings
OHIF-based PACS software with advanced image manipulation capabilities.
Flexible Image Manipulation
Intuitive PACS solution interface with unparalleled image viewing features like magnifying, rotating, window level, pan, thickness, etc., enhances assessment.
Advanced Multi-View Display
Compare multi-view images with 2D multiplanar reconstruction (MPR) using axial, sagittal, and coronal views.
Progressive OHIF-Based PACS Viewer
Frequent upgrades & enhancements of the Open Health Imaging Foundation (OHIF) viewer.
How CrelioHealth RIS And PACS System Works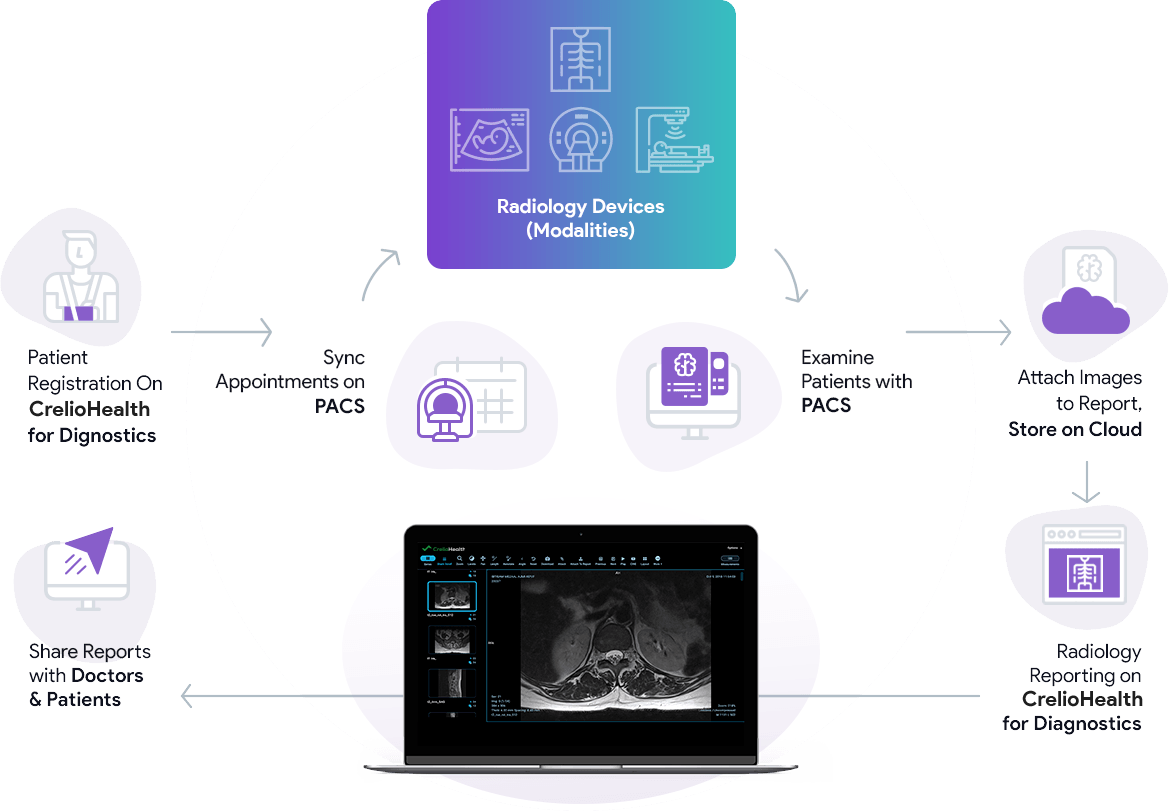 Single Application To Connect Multiple Modalities
An easy installable single application to connect all types of devices that support DICOM
X-Rays
All X-Ray devices like Wipro GE Healthcare, Amazon Consultants, Siemens Healthcare, etc. with DICOM protocol are supported.
Ultrasound (USG)
All Ultrasound equipment like Shimadzu Co., Hitachi Medical Corporation, Esaote, etc. that include DICOM protocol is supported.
Magnetic Resonance Imaging (MRI)
All MRI machines like Philips Healthcare, Siemens Healthcare, and Canon Medical Systems Corporation (Toshiba) that follow DICOM protocol are supported.
Computed Tomography (CT)
CT Scan devices like Hitachi Medical Corporation, Philips Healthcare, Canon Medical Corporation (Toshiba), etc. that use DICOM protocol are supported.
Positron Emission Tomography (PET)
All PET machines like GE Healthcare, Siemens Healthcare, Philips Healthcare, etc. with DICOM protocol are supported.
Fluoroscopy
All fluoroscopy devices like Siemens Healthcare, GE Healthcare, etc. that use DICOM protocol are supported.
Nuclear Medicine
Nuclear medicine devices like Philips Healthcare, Canon Medical Systems Corporation (Toshiba), etc. with DICOM protocol are supported.
Angiography
Angiography equipment like Siemens Healthcare, Koninklijke Philips N.V., Cordis, etc. that follow DICOM protocol is supported.
PACS Imaging Software Pricing
Types of Modalities
Number Of Studies
CT-Scan
Average 20 MB per study at $ 0.02 *
MRI
Average 40 MB per study at $ 0.04 *
X-Ray
Average 10 MB per study at $ 0.01 *
USG
Average 10 MB per study at $ 0.01 *
* Average estimates based on study/scan sizes post lossless compression, actual costs may vary
Estimated Cost
$
Per Year

*
Saved
$
By switching to annual plan
* Average estimates based on study/scan sizes post lossless compression, actual costs may vary
Make Your Lab Future Ready With The Most
Advanced PACS System
Contact us and we will demonstrate how our best lab software solutions
will improve your business