A Step Towards A Better
Patient Journey
Enable high-quality and exceptional patient experience with CrelioHealth's advanced solutions for registration, billing, payments, reporting & much more!
Enhance Patient Management
Reduce
Redundant Work
Save efforts & errors on manual & wrong entries and manual record searching right from patient appointment booking, payment collection, to report delivery and beyond.
Easy
Patient Portal
Offer seamless booking experience, traceability to see the progress of lab tests, updates on offerings, previous medical history and storage using a secure patient login on the web and mobile patient portal.
Build
Patient Trust
Establish real-time communication about your value offerings & updates with your patients and stay connected with them to maintain customer loyalty & boost trust.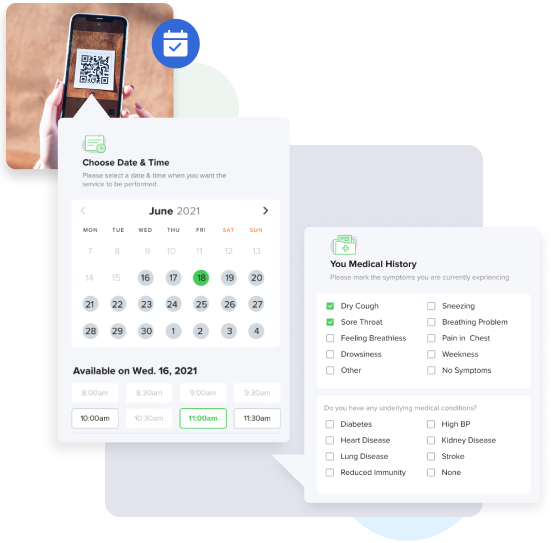 Improve The Patient Booking Experience
Offer smart & multiple booking options to your patients with customizable features & benefits, easing the patient registration process throughout while consuming less time than ever.
Self Patient Registration Through Kiosk Mode
Prevent long queues at the waiting room and repetitive work at the front desk for patient registration process with self registration using QR code scanning at your lab, referral centers & clinics.
Unique Slot Availability
Allow unique slot bookings for all centers with easy & customizable controls to schedule appointment for specific booking time, showing holidays, half days and working hours at patient bookings. With unique slot availability option in our online patient booking system labs can know your orders in advance, improve management and plan capacity accordingly.
Capture Medical History Of Patients
Maintain clinical compliance with reduced redundancy at registrations by auto-capturing medical history of patients with digital TRF, insurance history and other key documents.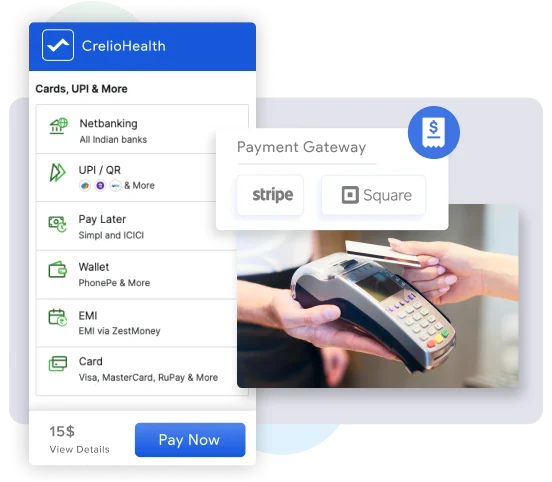 Seamless Offline & Online Payment Experience
Offer faster and convenient payment options for patients at lab or home collection visits.
Online Payment Integration
Out of the box payment gateway integration with zero effort to ensure easy & cashless transactions at test bookings for all type of orders.
POS Machine Integration
Accept card payment transactions quick & conveniently that reflects directly into your system without any interruptions.
Offline Payments Controls
Improve cash payment experience with complete discount control.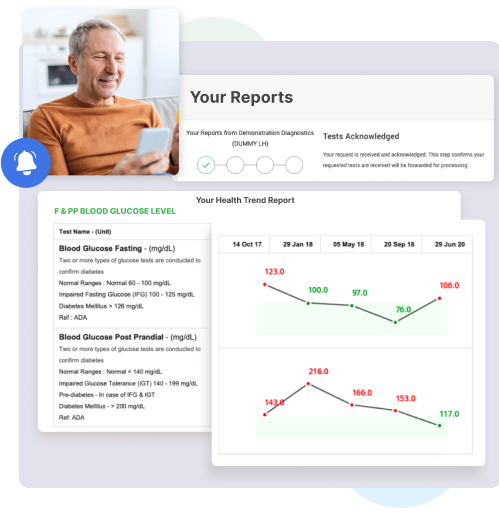 Dedicated Patient Portal & Patient Communication
Digitize the post booking experience with automated communication & notification to prevent longer waiting time for report collection.
Dedicated Patient Portal & App
Allow patient to view their reports easily through a secure patient portal accessible on the web or on the patient app. The portal also allows patients to store bills, insurance papers, discharge papers & essential health based documents easily.
Automate Communication To Patients
Automate communication to patients with appointment reminders, test status alerts, payment notifications, messages about bill dues. Our patient communication platform also enables you to deliver reports online all through WhatsApp integration, SMS and emails.
Patient Trends
With health history and clinical records, enable patients to understand the changing health trends with color coded explanations.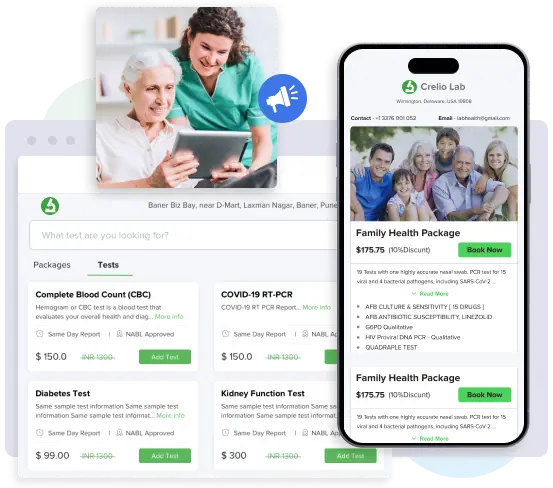 Simplify Patient Acquisition At Scale
Keep your patients actively engaged through value offerings, targeted outreach and personalized services to increase patient satisfaction and retention.
Enable Promotions
Improve your lab's online presence by running easy-to-setup personalized & specialized healthcare package using a shareable link on various online communication channels, social sites and even WhatsApp.
Website Store Integration
Configure your lab's website into a store with ease using custom themes, color codes and slot control options. Easily collect payments online and orders in bulk from your website.
Automate Patient Feedback Management
Auto-collect patient feedback through report footer links, apps and more to improve service delivery.
What's More In Our Patient Experience Management?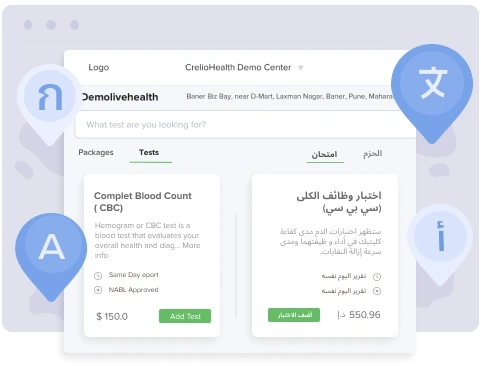 Localization
Localize your service delivery using report delivery with language support e.g. RTL option with Arabic language support is available for countries located in the middle east.
Themes
Enable branding by selecting custom themes suitable for your business along with color codes that support your brand. Use white-labeling options for reporting, messaging and other business communications.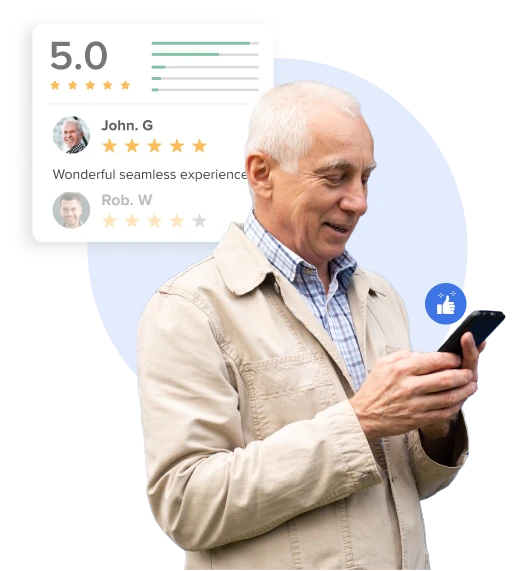 Benefits Of Patient Experience Platform
Government Portal Integration

Smart Reports

Secure Patient Registry
Creating Secure Health IDs

Trends Report

Consent Based Sharing & Deletion
What Our Customers Often Say
The unique features provided by Crelio Patient Engagement are really good. The patient experience is great where patients can access the reports in real-time and provide feedback to the lab.
Our patient experience and B2B customer experience have improved a lot after using Crelio Patient Engagement. With their white labeling for emails and SMS, giving qualitative experience to our patients is easier for us.
Crelio Patient Engagement is good for automatic patient communication, speeding up report processing, efficiently checking on patients, and keeping files organized. It has improved our patient experience significantly.
Explore More Ways To Use CrelioHealth
Enhance Patient Care & Satisfaction With Cutting-Edge Patient Experience Management Software
Transform the overall experience of your patient journey with our most trusted digital solutions, secure communication and more. Contact us for a demonstration.