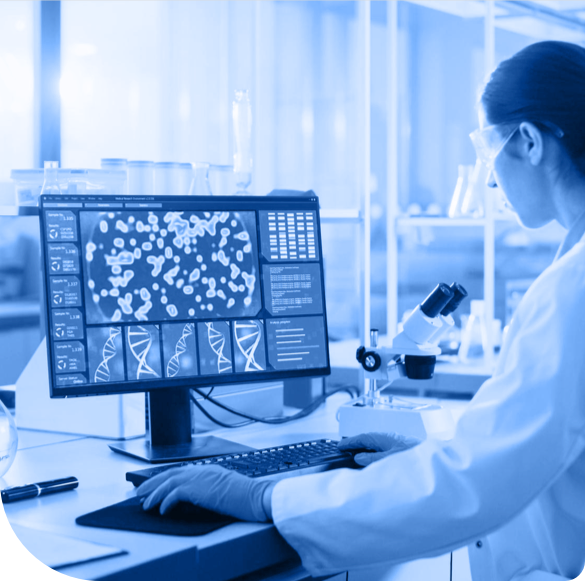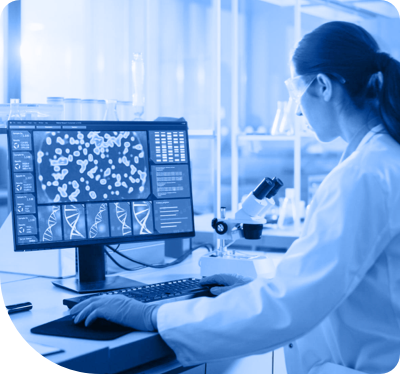 Revolutionize Molecular Diagnostics with Advanced
Molecular Lab Software
Deliver better patient experience and improve the accuracy of molecular testing with Molecular Diagnostics Software. Achieve faster results through automation, out-of-the-box solutions, & pre-configured workflows with zero IT infrastructure requirement.
Simplify Complex Lab Processes with CrelioHealth's Molecular Diagnostics Laboratory Software
Effortless
Implementation
Molecular Diagnostic Software helps you set up molecular testing processes and workflow effortlessly for a more streamlined, cost-friendly, and time-effective lab management approach.
Multi-Step
Sample Tracking
Eliminate tedious and redundant manual entries with pre-configured, automated molecular lab workflows making every process for molecular testing highly accurate and error-free.
Automated
Report Delivery
Our Molecular Lab Testing Software automates laboratory report delivery to all stakeholders without compromising the turnaround time or quality of molecular test reports.
Simplified
Data Management
Utilize a centralized Molecular Lab Software platform for managing and storing molecular test data, including test results, patient information, and other relevant data.
Uncompromised
Security
Manage and track regulatory compliance, including documentation, reporting, and auditing, to ensure that your labs comply with regulatory standards, preventing the risk of penalties and fines.
Smooth
EHR Integrations
To make molecular testing more efficient, leverage seamless integrations with clinical systems such as EHR/EMR, clinical decision support tools with third-party APIs, and state report integration.
Modalities We Support for Molecular Lab Testing Software
Genetic Markers
Used to identify genetic variations that help in disease identification and progression. Screening with SNPs and Whole Genome / Exome sequencing via NGS techniques also aids in distinguishing individuals & diseases screening via prenatal diagnostics.
Infectious Disease Testing
Used to detect the presence of pathogens such as viruses, bacteria, and fungi in patient samples. This aids in the diagnosis and treatment of infectious diseases and the surveillance and control of outbreaks.
Pharmacogenomics
Used to study genetic variations that can affect drug metabolism, response, and toxicity. This aids in selecting appropriate drug therapies, dosages, and treatments and predicting adverse drug reactions.
User-Friendly Molecular Test Reporting with Ready-To-Use
Templates & Additional Features
Customizable Molecular Test Report Formats & Structures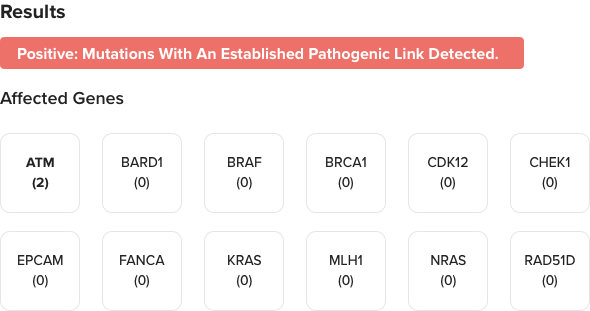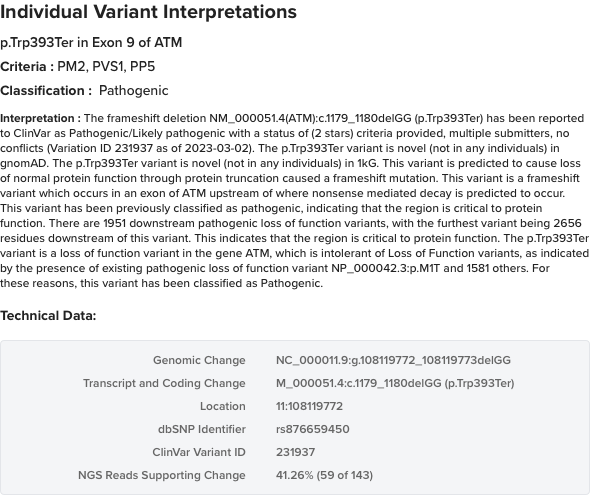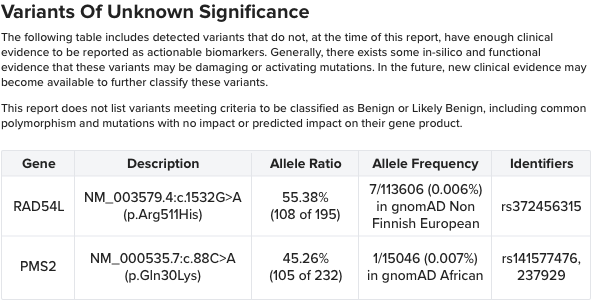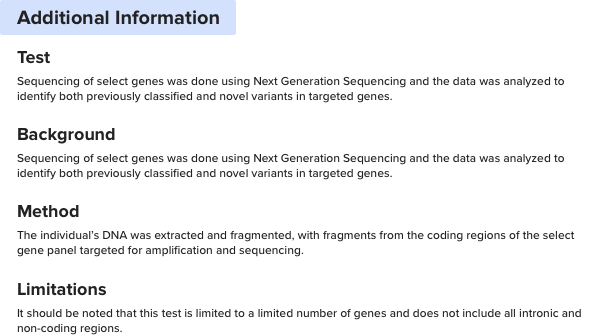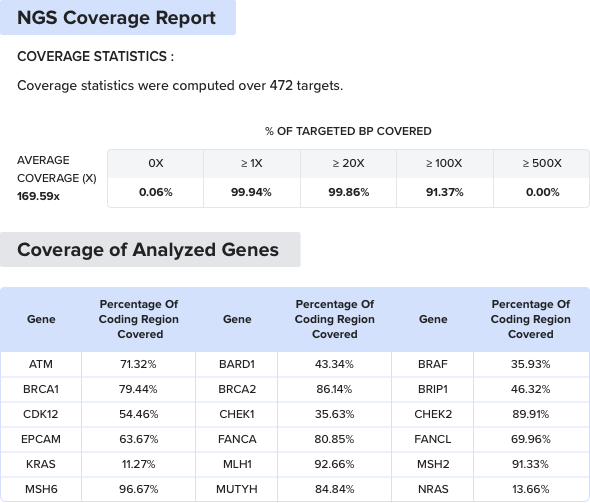 Patient Information

Result Summaries
Summary of all genes with mutations detected along with their pathogenic links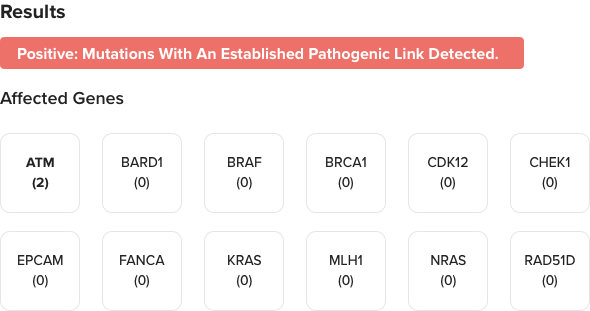 Primary Findings
Detailed information of the pathogenic variant identified

Individual Variant Interpretations
Biological interpretation of the individual variants identified via NGS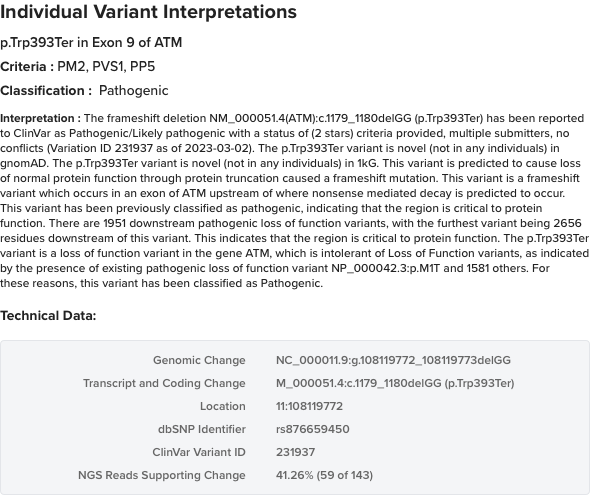 Variants Of Unknown Significance
Clinical interpretation and biomarker linking in cases of VUS identification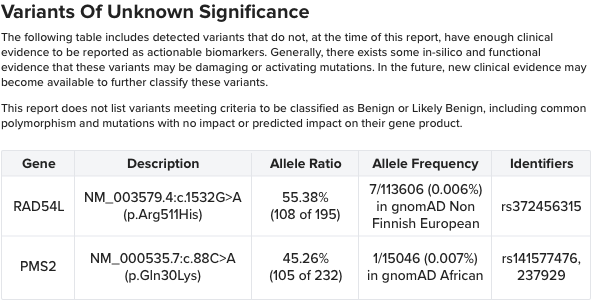 Additional Information
Additional imformation customizable to cover details of the test, method, limitation and background information.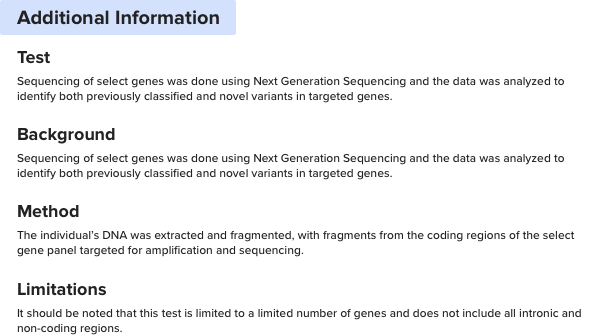 NGS Coverage Report
Complete coverage of all genes covered in the Next Gen Sequencing test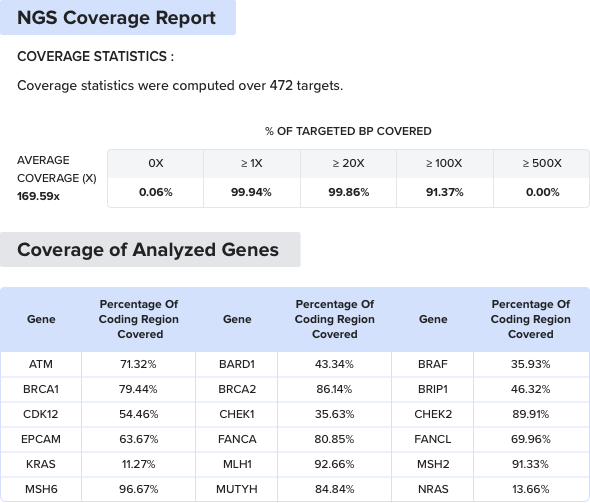 Classification System And Frequency Thresholds

Annotation Sources

Customizable Molecular Test Report Formats & Structures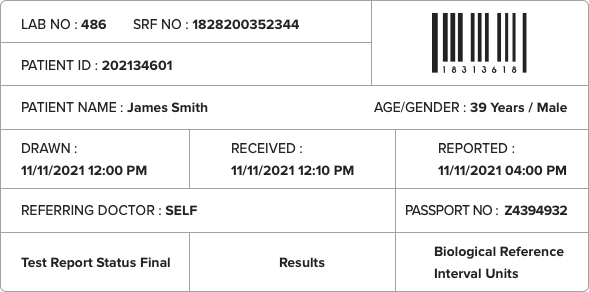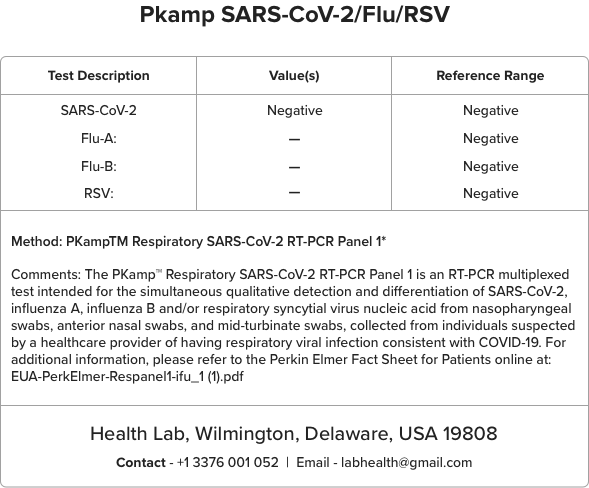 Customizable Molecular Test Report Formats & Structures

Result Summary
Customizable result summary along with result outcome, test method summary and comments.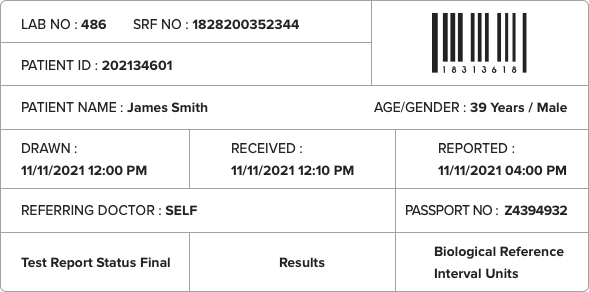 Test Description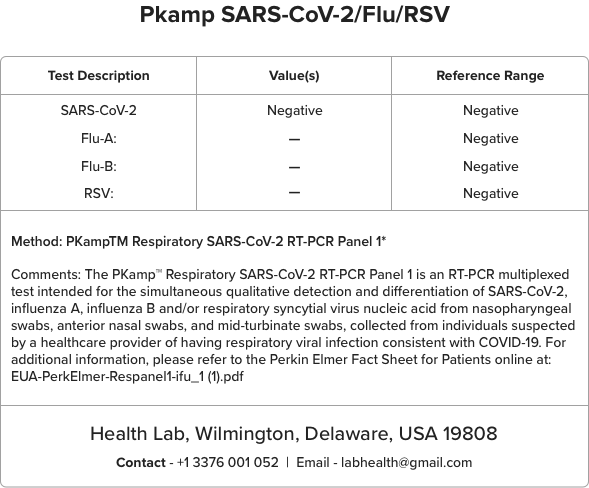 Customizable Molecular Test Report Formats & Structures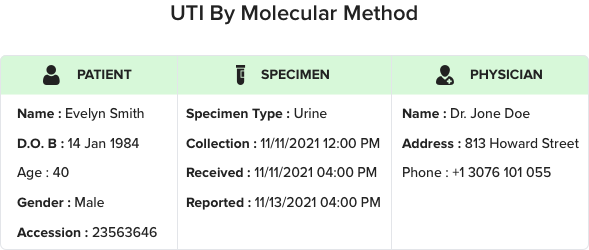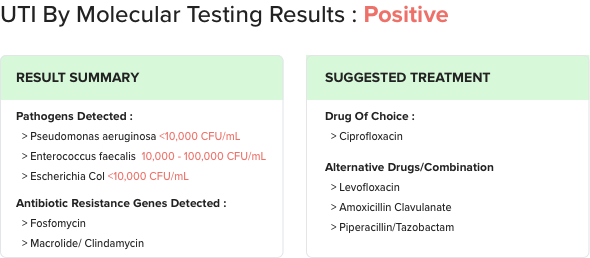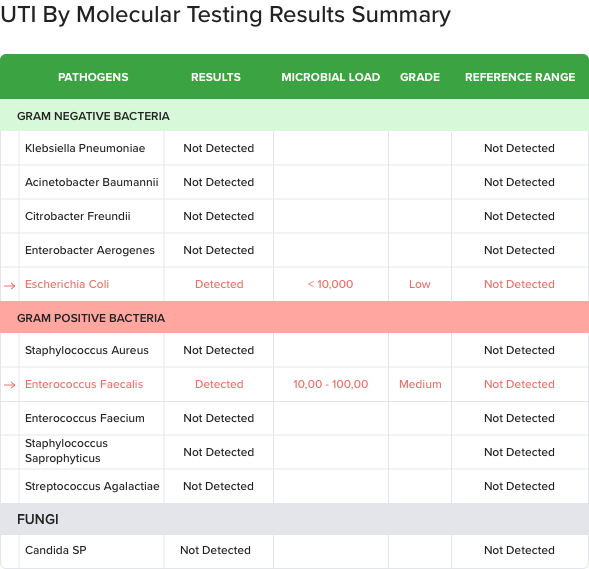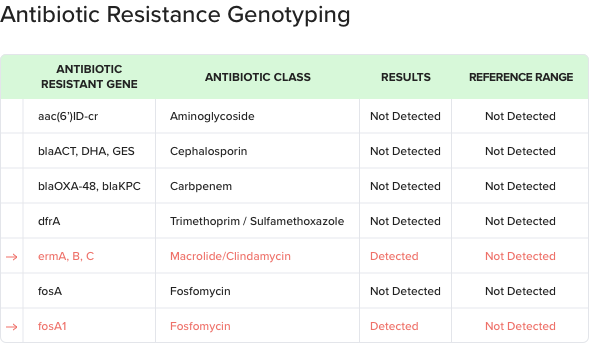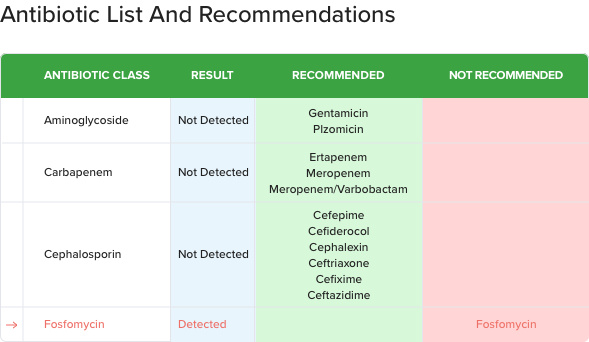 Customizable Molecular Test Report Formats & Structures

Patient Information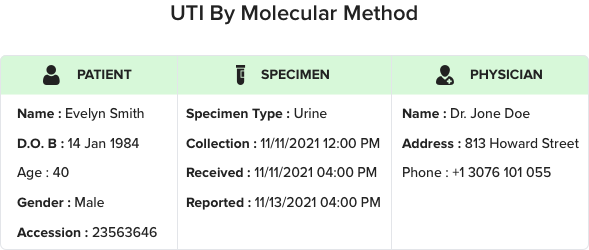 UTI By Moleculaer Methods Testing Results: Positive
Result Summary

Summarize pathogens found along with ABR genes and drug recommendations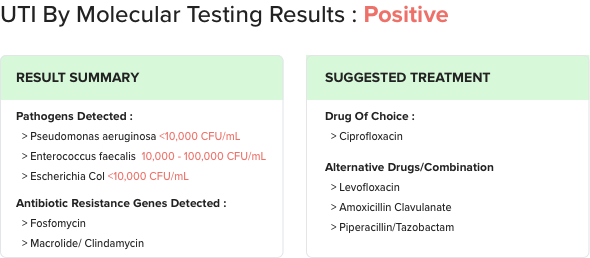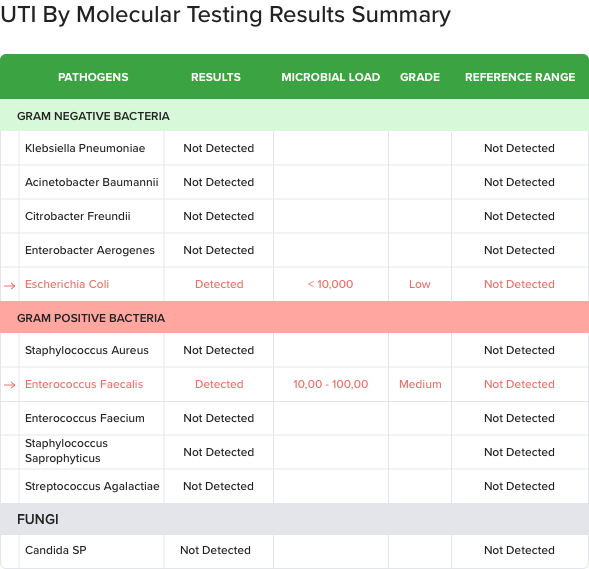 Antibiotic Resistance Genotyping Result Summary
Customizable section to document Genotyping result for Antibiotic resistance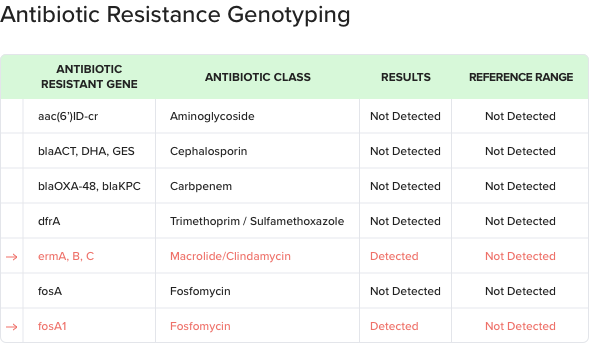 Antibiotic List And Recommendations
Recommendations based on genes detected and clinical guidelines available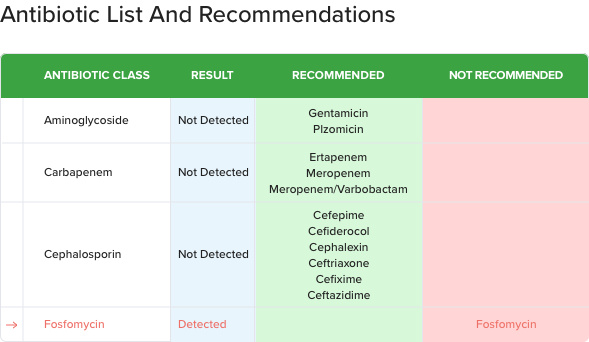 Customizable Molecular Test Report Formats & Structures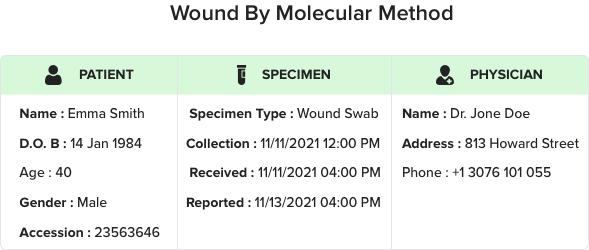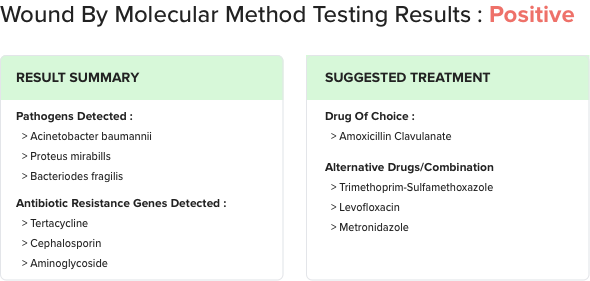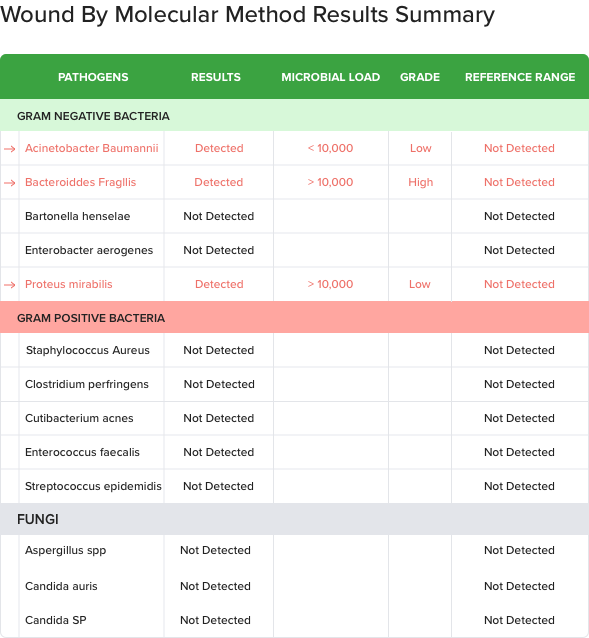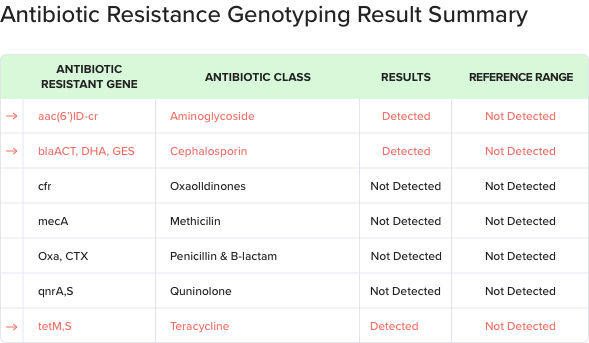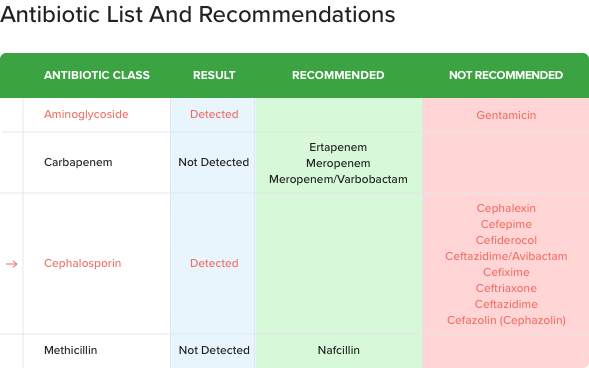 Customizable Molecular Test Report Formats & Structures

Patient Information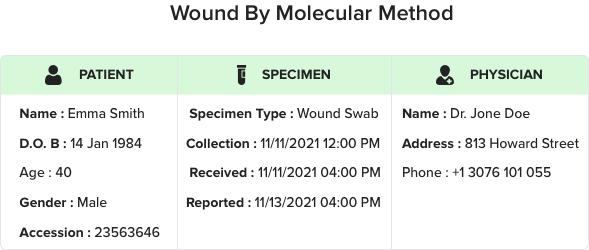 Result Summary
Customize intelligent summaries to shpw results at a glance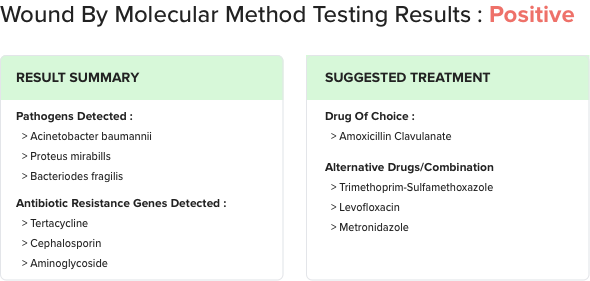 Microbial load units
Quantify pathogens in units and describe their load in the wound sample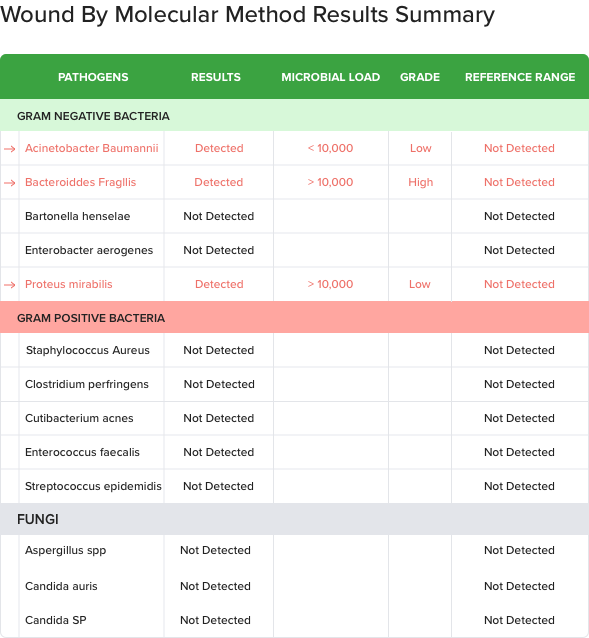 Antibiotic Resistance Genotyping Summary
Showcase genotyping results for Antibiotic resistant genes identified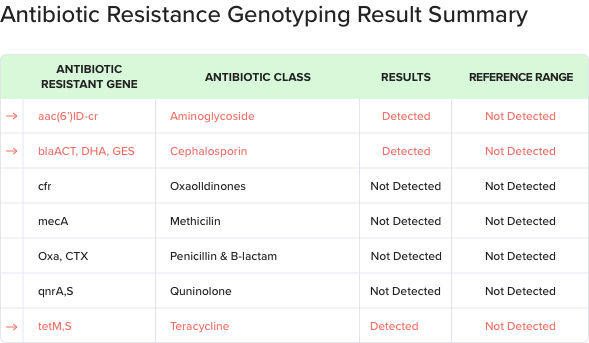 Customizable Antibiotic
Recommendations based on mutations detected and clinical guidelines available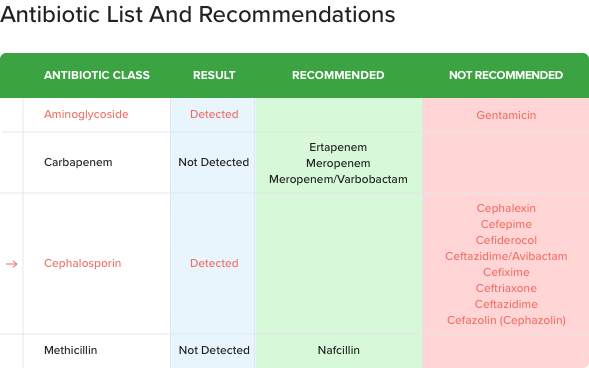 Customizable Molecular Test Report Formats & Structures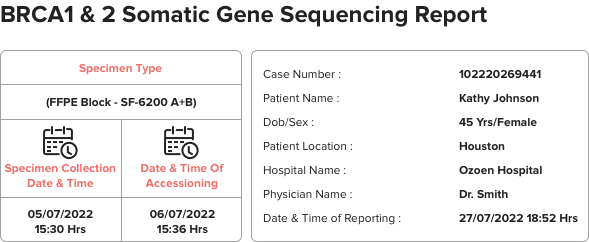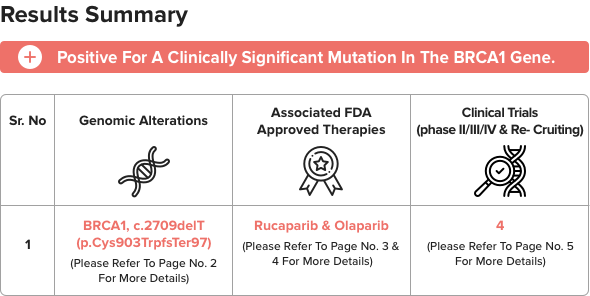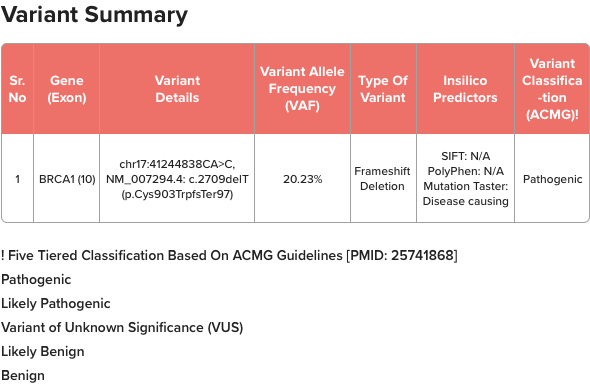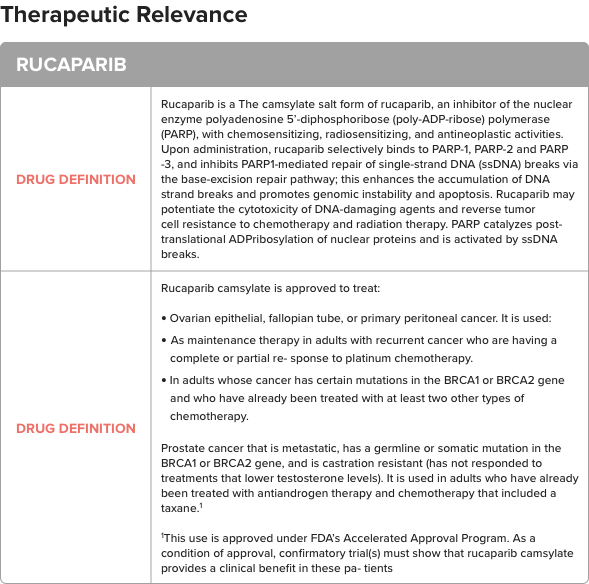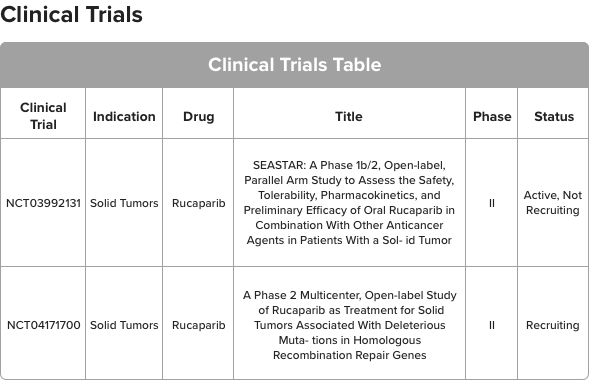 Customizable Molecular Test Report Formats & Structures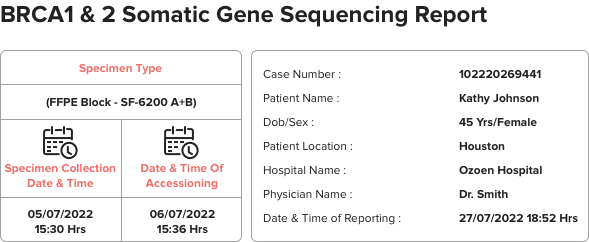 Result Summaries
Describe identified genomic alterations and clinical correlation in graphically powerful summaries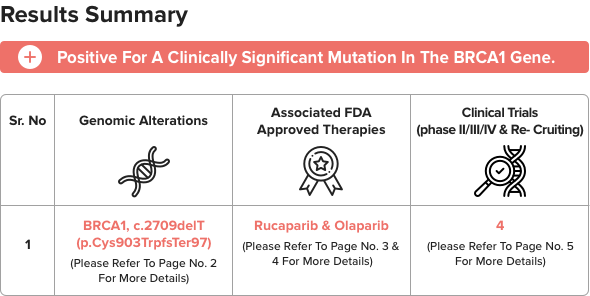 Varient Summaries
Ready to use template describing Varient allele frequency and its classification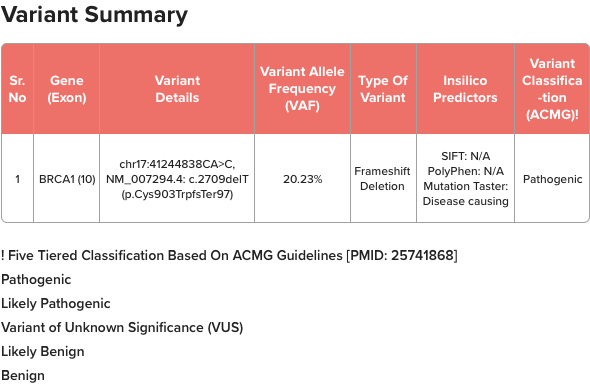 Therapeutic Relevance
Therapeutic correlation of the genomic varient identified and corresponding drugs
Clinical Trials
A section enlisting details of the Clinical Trails corresponding to the drug sensitivity identified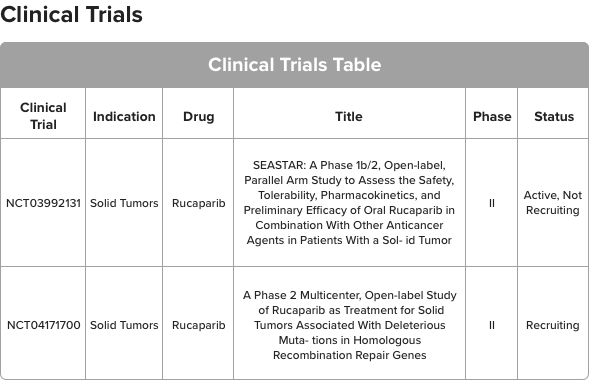 Why CrelioHealth's Molecular Diagnostics Software
Our tailor-made, automated Molecular Lab Software helps to transform your molecular laboratory with next-gen innovations to improve processing that comply with quality standards.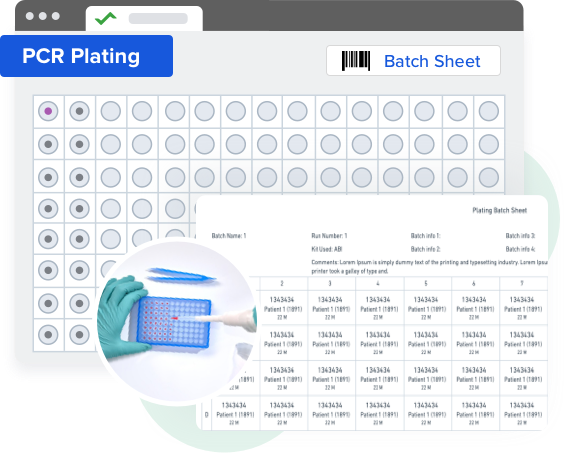 Transform PCR Plating Process
For Your Molecular Lab
CrelioHealth LIS automates the plating process & enables batch processing, reducing turnaround time and increasing efficiency. This feature is especially beneficial for high-throughput molecular testing like COVID-19 screening.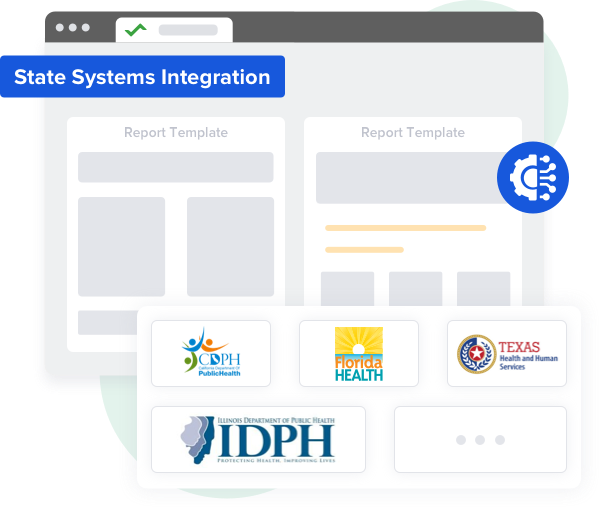 Integration With State Systems For Seamless Compliance
Export or submit molecular test results to stakeholders and government authorities quicker, saving manual entry errors and improving decision-making.
Integration with State Reporting
Molecular Lab Software can directly integrate with various systems to help transfer results directly to insurance systems. Additionally, our interfacing capabilities allow direct drug transfer to the system.
TAT Management
The inclusion of alerts for delays in processing is a powerful feature of Molecular Diagnostics Software that helps molecular labs promptly identify and resolve any delays in sample processing and testing.
What's More in Our Molecular Laboratory Software?
Sample Archival & Tracking
Remote Reporting
Results Export
Custom Report Formats For State Reporting
Auto Report Approval
Auto Dispatch Of Reports
Inventory Management
Analyzer Interfacing
Mobile App Workflows
Explore more ways to use creliohealth
Ensure High Accuracy in Molecular Diagnostic Testing with Advanced Software Solutions
Discover the advantage of our most trusted and customizable Molecular Lab Software Solutions for precise Genetic Testing, Pharmacogenomics, and Infectious Diseases research. Connect with our team of experts for a free demo to understand how our integrated solutions help you future-proof your business.