CrelioHealth's Commitment To Customer Satisfaction
Reflects In Positive G2 Reviews
CrelioHealth is a highly rated lab software provider for modern labs and healthcare organizations. We have received many positive reviews on G2, a well-known business software review site, for our platform's user-friendly interface, intuitive design, and advanced functionality. Our customers find the software easy to use and it helps their lab run efficiently. We have also received compliments for our exceptional customer support. CrelioHealth has a commitment to customer satisfaction and this shows in our G2 reviews, with many users giving the platform 4 stars or higher ratings.
CrelioHealth For Diagnostics - LIMS Software Reviews
Great experience! I love being able to access Crelio from any computer and from anywhere. It allows me to perform my job better and provide quick response time to our clients/patients. So many features to choose from. I love the option of modifying the application as per your need.
CrelioHealth LIMS software is very user-friendly and there are short videos that help us when we need clarity. The support we receive from the Crelio team is exceptional!
CrelioHealth LIMS is really good. The Most helpful feature of the software is the operations view where we can easily check the status of each result.
Our experience has been great for our laboratory. The software improves our capabilities to provide quick and secure lab results to our patients. It benefits us by staying competitive by leveraging electronic results.
Truly by far the best software experience we have ever had. From the implementation too. In our experience, the best thing about working with them was always having someone available to talk to and help answer questions.
Crelio Patient Engagement Software Reviews
The unique features provided by Crelio Patient Engagement are really good. The patient management is great where patients can access the reports in real-time and provide feedback to the lab.
Our patient experience and B2B customer experience have improved a lot after using Crelio Patient Engagement. With their white labeling for emails and SMS, giving qualitative experience to our patients is easier for us.
We manage multiple locations with Crelio Patient Engagement. Reports are delivered on time to our patients and providers, with all the track records stored securely.
Great experience! CrelioHealth has allowed my business to scale and provided a compliant way for our patients to receive their results on time.
Crelio Patient Engagement is good for automatic patient communication, speeding up report processing, efficiently checking on patients, and keeping files organized.
Crelio Inventory Lab Management Software Reviews
With CrelioHealth Inventory, it's effortless to categorize all the products according to their brands and vendors. We can track near-expiry products. Easy to transfer inventory between the store and various departments.
I really like the cloud-based system. It resolves our queries easily. Everyone that we have interacted with from sales to our account manager, to the integration team has been excellent to work with. They all work very hard to make sure any issues are resolved.
This software saves a lot of cost by measuring inventory and tracking its performance & reducing leakage. Creliohealth also has a multi-view dashboard for expiry and near-expiry inventories which helps us plan and manage better.
Their cloud inventory helped us to reduce our leakages, and manage our stocks & also vendors and it is worth it!! We will surely recommend it to our referrals.
It covers most of the aspects of inventory operations. It is easy to use with a barcode feature. The response to queries is also prompt.
Trusted By 2500+ Customers Worldwide
We are a leading platform in the medical diagnostic industry, providing innovative and modern
SaaS-based solutions for labs of all sizes and complexities.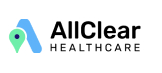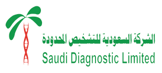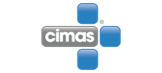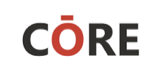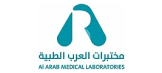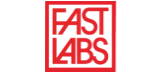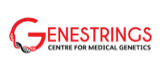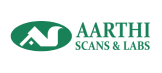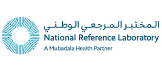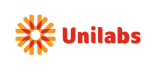 Maximize Efficiency and Accuracy with Our Comprehensive SaaS-Based Lab Software Solutions
Our commitment to delivering innovative and reliable technology, along with exceptional customer support, makes us the go-to choice for diagnostic labs looking to maximize efficiency and accuracy