COVID-19
Cloud Lab Testing Platform
Large scale testing is going to be key to contain COVID-19. But tracking testing & ensuring compliance for 100s of labs across the country is very hard. CrelioHealth has been doing exactly that with 1500+ labs across India.
Current Landscape
This is the start for COVID-19 pandemic, at the peak of the curve India will be doing thousands of tests daily. In such a case, we will need very capable tech infrastructure while enabling real-time decision making by giving us better control over information flow.
Current Problems
Testing guidanceTesting for COVID-19 RT-PCR is not routine for labs, they need guidance.
Reporting of results to ICMR is a burden, automated or bulk reporting is not available.
Mobile Reporting is not available everywhere. Technology can help scale testing via Booths.
Solution
What we really need is a simplified way of scaling up testing using existing infrastructure of available 300,000 labs in the country.
More Labs should and will be needed to test across different parts of the country.
Interoperable Information Systems, integrated with helplines, hospitals & govt. platforms.
Mobile testing & reporting capabilities for testing at booths, at home collections.
Finally a prediction engine on top which can predict outbreaks by pin-code.
---
Lab Information System that lets you start testing COVID-19 samples in minutes
Getting labs started with the workflows for testing is key. They would need different sample types & vacutainers than usual, report templates with WHO & ICMR guidelines, integrate with instruments to capture results automatically, ability to capture patient history every time a healthcare worker interacts with a patient and finally report all cases to ICMR & Govt authorities with ease or ideally automatically. A need for an integrated technology solution cannot be ignored, with so much market fragmentation, and untrained staff it's almost impossible to ensure accurate reporting at scale and on time.
Getting to Cloud
We can get customers started with the platform with integrated instruments within a few hours.
Saving labs more than 40% time in compliance and zero time in reporting. We have already built a quick onboarding ready flow for Covid in the platform as we have 4 labs already testing Covid -19 on it.
The Current Workflow
Patients/ Samples are registered at each hospital or lab separately.
Testing is done on local software and paper based forms are used.
Each lab then needs to manually upload every single patient to ICMR website.
Positive samples are sent to NIV - Registration done only on paper.
Reporting the patient is done via phone calls.
Reporting to Authorities is done via email & paper.
Proposed Workflow
Orders are sent to the closest hospital or lab for testing based on the queue and TAT.
Patients identified by Aadhar, for contact tracing.
Every patient registration prompts for capturing clinical history if not already done.
All samples barcoded and identified with numbers across the network.
Integrated lab instruments ensure automated sample result entry.
Automatic flagging of positive cases based on results from instruments.
All cases automatically reported to NIV, ICMR & other govt bodies.
Positive cases are traced and reported immediately for quarantining.
Secure access and data managementSecure access and data management, Audit trail, digital results approval.
Interoperability
An interoperable information system will ensure automated & instant reporting to authorities.
Interoperability will ensure everyone benefits from the information highway.
Interoperability will compound the healthcare benefits especially for the provider, the patient & the payer.
This will give much better coexistence of multiple applications who are all trying to contribute for the cause.
Advantages
Platform is build on APIs & webhooks & designed for interoperability.
The auto submission of results to NIV reducing manual efforts & time.
Real-time trends for all labs as well as the govt.
Direct SMS & Whatsapp integration, track every message.
Other platforms or software can integrate easily with open API's availability.
COVID Prediction Tool
As the number of cases keep rising and the authorities continue swift actions, we would need a steady track on the number of cases in a region. Many countries have taken contact tracing as a reliable approach towards isolating patients, but that method relies on two things, one, real time identification of positive cases, and two, identification of the patient uniquely. Both are possible with the proposed platform. The benefits of the prediction tool will not only help identify positive cases as they happen, but also highlight reduction in cases and any new cases in specific geographic areas for early containment.
Proposed Prediction tool with Project COPE ( coronathon.in )
We are extending the prediction tool to do more than primary identification of positive cases. The tool will also identify patients with low immunity with the help of routine blood tests and give indicative health risk to the patient. Clubbed with clinical history, it can identify high risk patients which should be suggested quarantine due to their immunity and clinical history. This has been testing with a small group of patients. Large scale testing with data of positive cases with AIIMS Delhi is ongoing.
Preconfigured COVID-19 Testing Workflow - DEMO
How to enable the COVID-19 test in your center?
On Account Overview, you will see a new card - Setup
COVID-19 Test with Setup Now Button.


We have a standardised report format for COVID-19 test which you can verify and proceed. You can even create your custom report parameters.


We have a pre-assigned sample (swab) and container (sterile container). You can enable tracking of sample process steps to keep a track on procedure.


Select Instruments to be integrated with the software for automated reporting. The software automatically selects the driver & workflow needed for that instrument and runs without any additional software or hardware.
Labs using CrelioHealth Platform for Testing COVID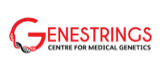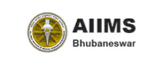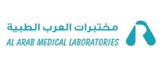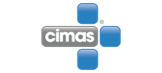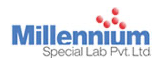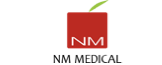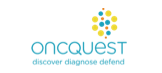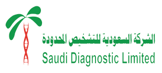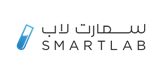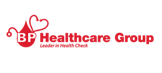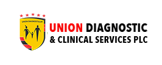 Make Your Diagnostics Lab Future Ready
Contact us and we will demonstrate how our solutions
will improve your business