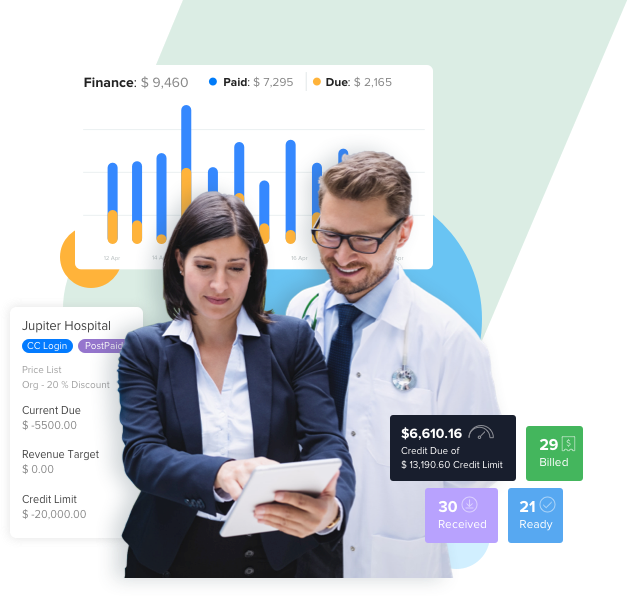 Simplify
B2B Collections

, Orders, Payments, And Bulk Reporting

Improve B2B lab operations for secure, uninterrupted and
hassle-free management of all customer accounts
Manage & Optimize Revenue
Automate billing and invoicing for every customer account and effortlessly track revenue from a single portal
---
Streamline
Payments
Nurture business relationships by managing and maintaining transactions and records smoothly, all at your fingertips!
---
Custom Web & Mobile Portals
Streamline B2B account and user management with a dedicated web and mobile portal
Tailored Solutions for Your Specific
B2B Requirements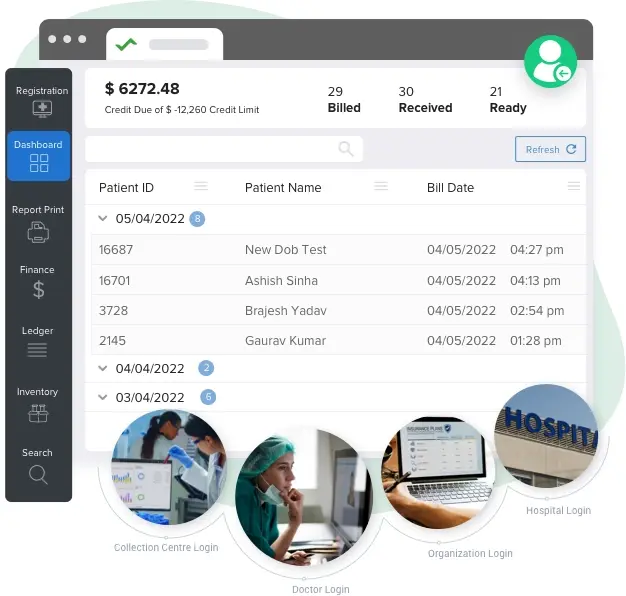 Secure And Personalized B2B Portals
Enhance the B2B experience for all organizations, allowing them to see all patient reports and finances in a single place through a personalized portal with secure logins.
Integrated Order Bookings
Conveniently manage orders from different B2B accounts on a secure B2B portal.
Quick Report View
View all patient reports in a single dashboard for bulk printing and delivery.
Consolidated Finance Management
Enable easy tracking and accounting of all transactions for all accounts with controlled finance and summary.
Automate And Streamline Payment Collections
Our lab payment management for B2B eliminates payment interruptions and streamline collection cycles with advanced integration and transaction summary features.
Payment Integration
Seamlessly integrate payment gateways like Stripe, RazorPay, etc. to enable quick transfers and collections of your daily transactions.
Ledgers & Transaction History
Effortlessly monitor payments from multiple sources with ledgers and transaction histories for faster and error-free reconciliation.
Real-Time Financial Reports
Set better control over finance management, prevent bad debts, and improve decision making for different payment types using real-time lab financial reports in our lab revenue management tools.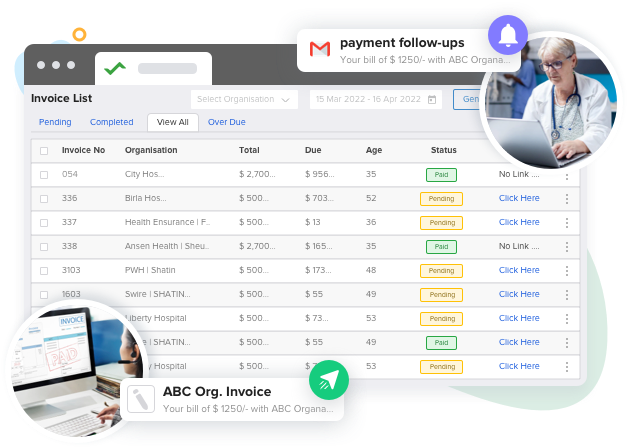 Simplify Invoicing & Management
Streamline invoicing and settlements by using automated suspension screens, email payment reminders, and secure payment links to eliminate the need for follow-ups.
Auto-Invoicing & Management
Generate auto-invoices for all B2B customers and send them all automatically via email without any hassle.
Online Invoice Settlements
Enable invoice auto-settlements with an online payment link, making bulk invoice settlements easier than ever.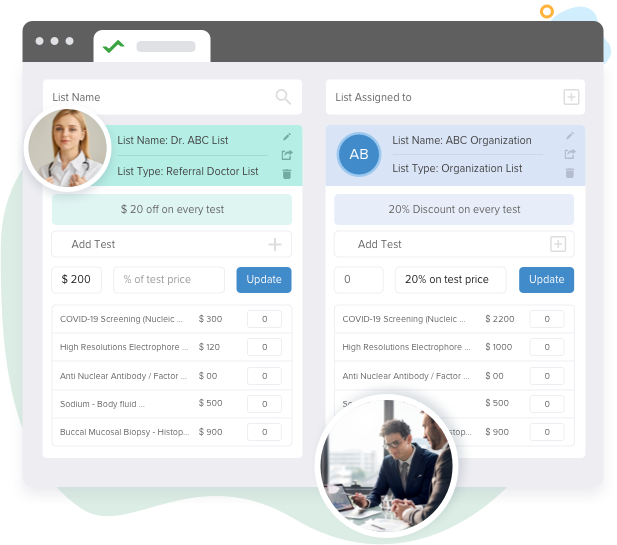 Credit Management For Prepaid Customers
Set credit management controls for accounts with automatic locking and unlocking based on prepaid payments and credit days.
Cash Clients Management
Configure payments, manage your cash clients with definitive credit limits, and set price control for offline and online payments.
Recharge & Top Ups
Using online prepaid recharge and notifications, provide your B2B customers with greater payment and credit top-up flexibility.
Credit Days Blocking
Optimize credit management with automatic account locking for prepaid pending options.
Added Benefits For All Account Logins
Real-Time
Revenue Tracking
Bulk
Report Printing
Priority
Price Lists
Alerts
& Notifications
Whitelabeling
Your Brand
Real-Time Dashboard & Analytics
B2B Organizations In HealthCare
Corporates
Integrate corporate data entries with the B2B portal to collect and manage their data easily.
Hospitals
Streamlined B2B management helps hospitals deliver reports to patients on time.
Insurances
Enable RCM integrations to auto-generate claims, invoices, automatic payment collections and more.
Clinics
Enable a secure portal to collect orders from clinics with test priority lists, easy invoicing, and payment processing.
Other Labs
Collect orders from any B2B location and manage them through one single portal for error-free management.
Aggregators
Keep track of payment collections and discounts from aggregators on a secure portal.
What Our Customers Often Say
Patient experience and B2B customer experience have improved a lot after using CrelioHealth. Also there is white-labeling the emails and SMS making it easier for us to give quality experience to our patients.
B2B business and organization management is easy and user-friendly. you can edit the reports as your requirements.
B2B Clients (Hospitals, Lab) monthly billing with auto-invoicing is a great feature.
Explore more ways to use creliohealth
Streamline B2B Lab Transactions with All-in-One Management Solution
Transform your lab operations with our B2B Management Solutions. Schedule a demo to discover how we can advance your business