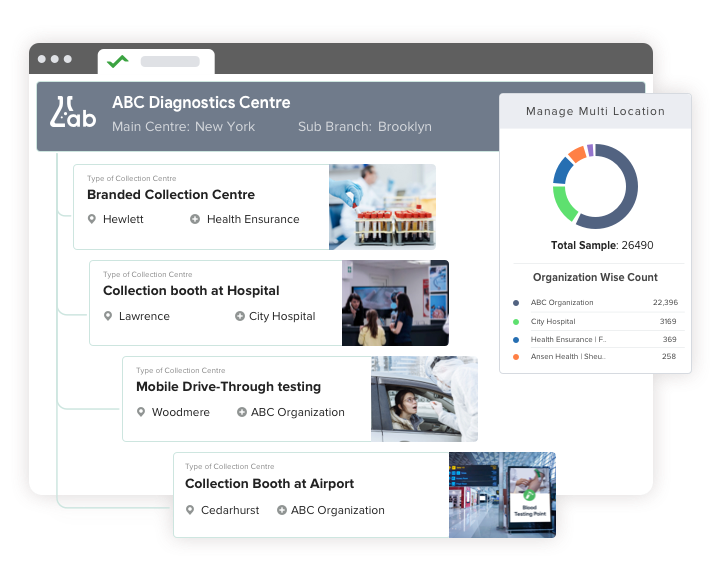 Setup
multiple collection points easily with CrelioHealth
Be it self-owned or B2B Collection points,
CrelioHealth helps you manage all
Types of Collection Centers
Branded Collection
Points
Dedicated Booths At Doctor's Office/ Hospitals
Mobile Collection
Points
Franchise
Corporate Logins
Benefits of Collection Centers
Booking From Any Location
CC's can book patients from any location, even using their phones and with ability to barcode samples- making the process smooter.
Credit Management With Online Payments
Online payments options give the ability for B2B centers to pay thier dues and settle invoices.
B2B Revenue Sharing
Manage sharing of revenues with franchisee's easily using creliohealth.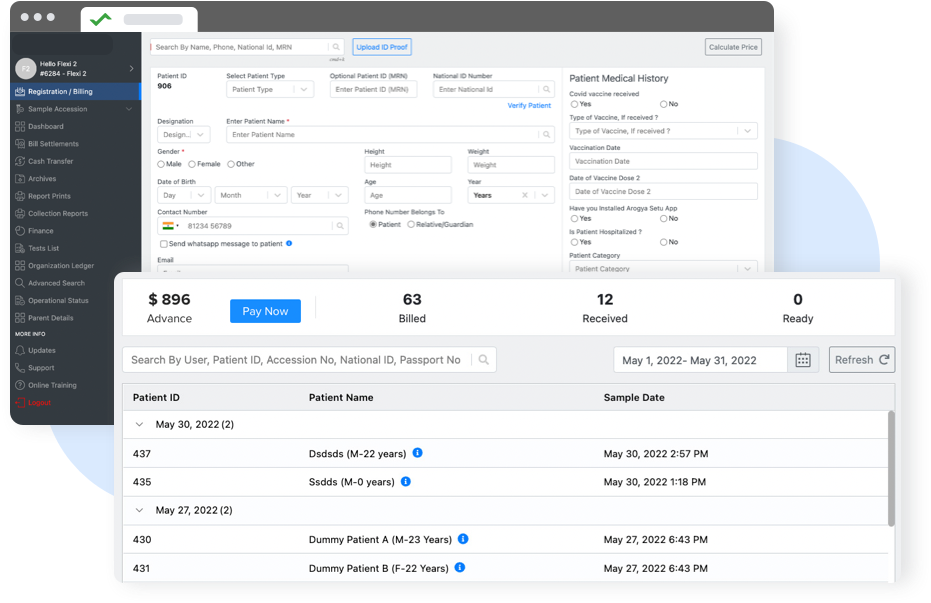 Comparision of Branch vs Sub center vs CC
| | Branches | Sub Center | CC Login |
| --- | --- | --- | --- |
| Register & Bill | Only select org | All org in that center | Only one org |
| Sample Acession | Patient of the branch | All patients in the center | Patients of the organisation |
| Report Entry | Patients of the branch | All patients in the center | |
| Report Printing | Patients of the branch | All patients in the center | Patients of the organisation |
| Search Patients | All patients including other branches and main center | All patients in the center | Patients of the organisation |
| Outsourcing | Not required all samples shared automatically | Need to outsource samples to send to another center | Not required |
| Finance & Admin | | | |
| Finance Management | Finance will be viewed for a branch | Finances managed independently | View finances for CC, can also use online payments to recharge accounts |
| Master | Single master for all branches | Independant masters | Single master, only access for one org |
| Parent Login | Not required | Required for switching centers and viewing multicenter dashboards | Not required |
Make Your Diagnostics Lab Future Ready
Contact us and we will demonstrate how our solutions
will improve your business