Order Management
Leveraging the Advances in Clinical Laboratory Automation, you can efficiently elevate your order management procedures, eradicate manual processing, and secure significant savings in time and resources, all while maintaining unwavering standards of precision and reliability.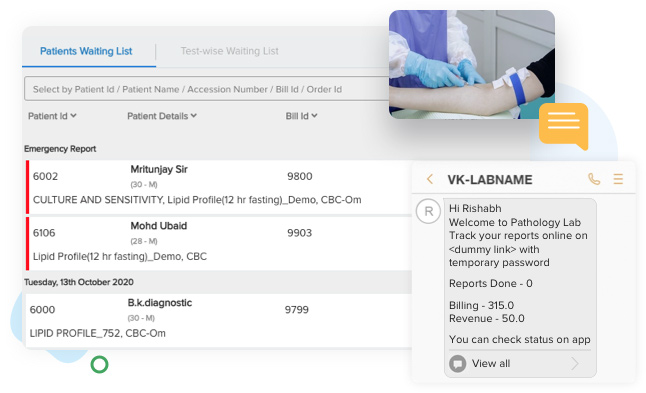 ---
Patient Registration Automation
Explore a user-friendly registration process with our Automation Clinical Laboratory, where patients can effortlessly initiate registration using ID scanning or QR codes. This meticulously streamlined automation logically marries efficiency with inbuilt design, boosting the overall patient experience.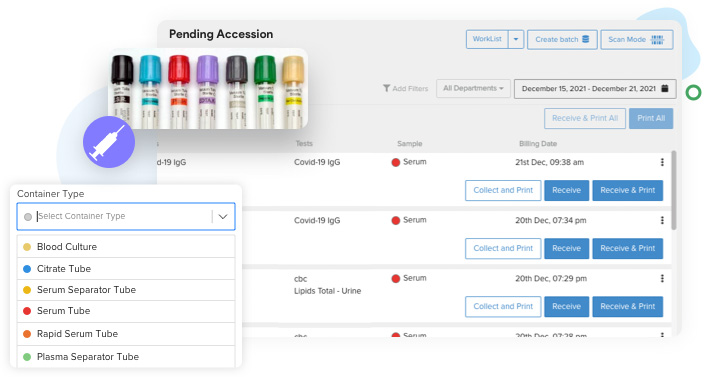 ---
Sample Collection / Sample Preparation
Elevate Automation in Clinical Pathology to the next level with our specialized solutions, simplifying processes from sample collection to batch production through unconventional barcode scanning technology. This increment optimizes laboratory workflow efficiency by seamlessly importing data.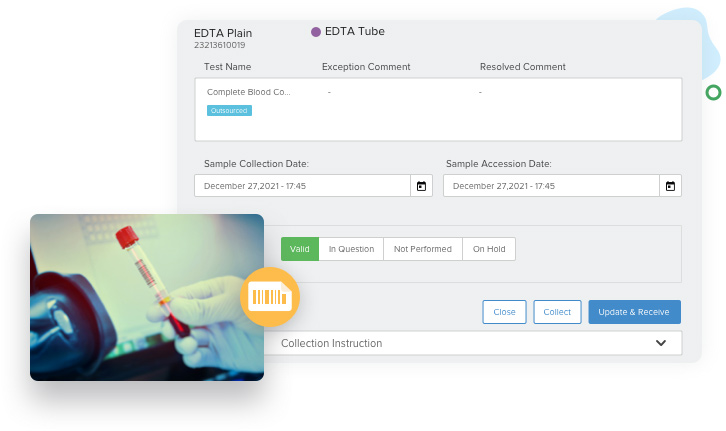 ---
Sample Processing Automation
Achieve impeccable sample processing with our Clinical Lab Automation, harnessing Automation in Clinical Pathology capabilities to enhance precision, efficiency, and operational dependability, all while substantially reducing manual labor and the potential for errors in your laboratory workflows.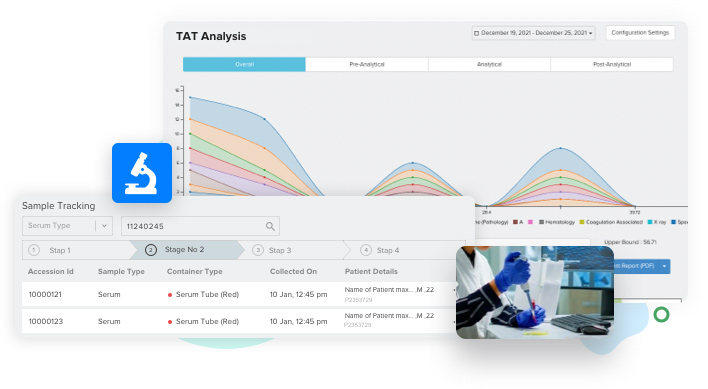 ---
Result Entries / Results
Harness Clinical Laboratory Automation Systems for ideal integration with analyzers, automating result input into your LIMS, and accompanying to a transformative stage of lab operations marked by precision, efficiency, and enhanced productivity while rendering manual data entry obsolete.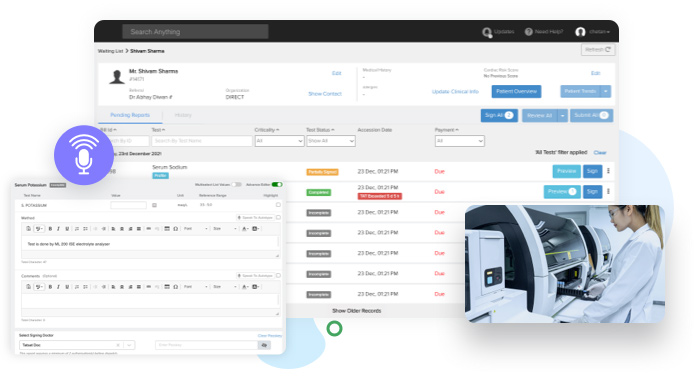 ---
QC Management
Effortlessly enhance quality control with our renowned Automation in Clinical Laboratory, an expert in automating quality evaluation. Over seamless instrument integration, customizable controls, and Levey-Jennings Chart analysis, Clinical Lab Automation always boosts efficiency, precision, & safety.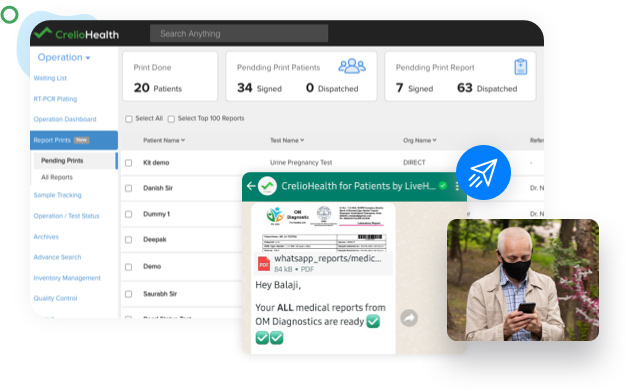 ---
Automating Business Processes
Encourage the Automation of Clinical Laboratory with our productive system, which seamlessly integrates third-party APIs into our software. This facilitates logical connections and transactions with outer entities, resulting in sole efficiency within your Automated Clinical Laboratory workflow.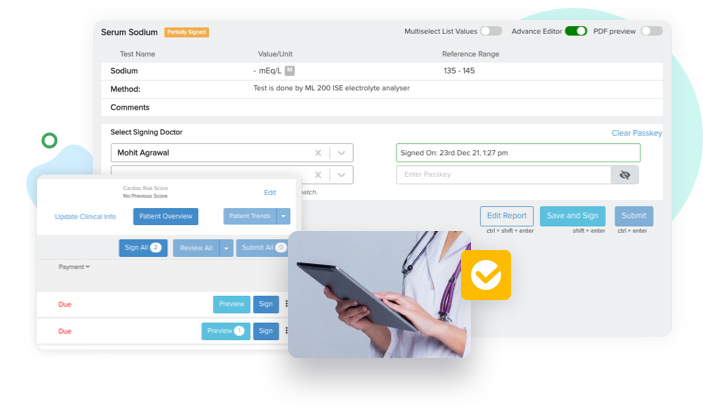 ---
Communication To Stakeholders
In the domain of Advances in Clinical Laboratory Automation, our sophisticated automation system eagerly engages stakeholders by aptly automating communication between providers, patients, & physicists, ensuring timely & accurate information exchange, fostering collaboration and efficiency.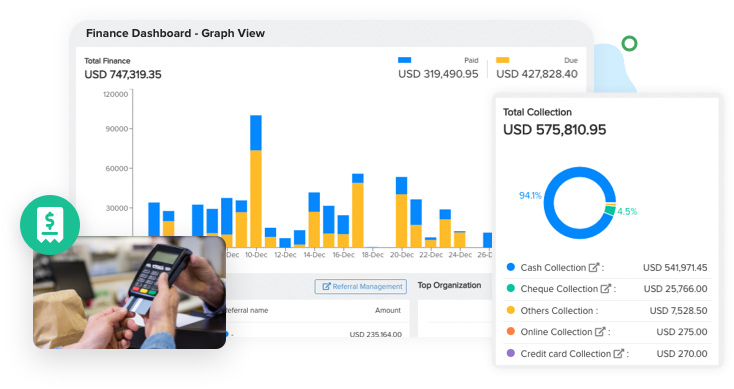 ---
Billing and Finance Automation
Use Clinical Lab Automation to enhance financial management with our leading system. Streamline billing and finance through POS and API integration, establishing efficient and accurate operations. Automate billing, financial oversight, and credit procedures with our Automated Clinical Laboratory.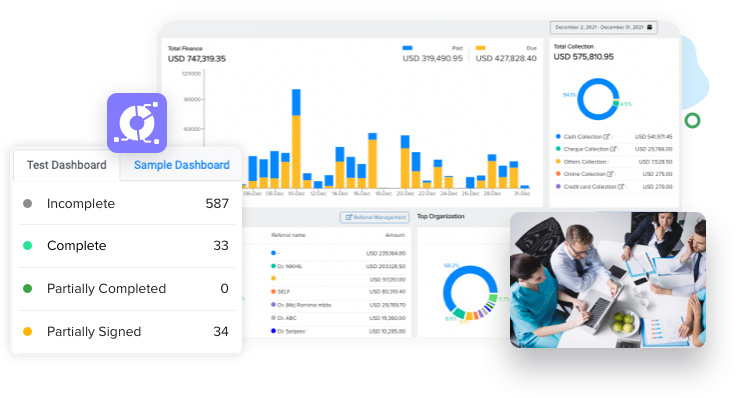 ---
Report Delivery
Bid adieu to manual report distribution in the Automated Clinical Laboratory setting. CrelioHealth's automation system raises Clinical Laboratory Automation operations by automating report delivery upon preparation, ensuring swift access, expediting decision-making, & overall efficiency growth.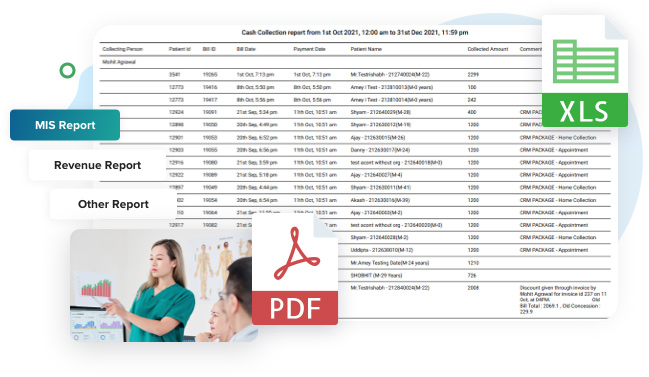 ---
Patient Feedback Management
Leverage the Automation in Clinical Laboratory to facilitate the collection and cultivation of patient feedback within the Automation Clinical Laboratory. Allow secure sharing via auto-generated links or a dedicated mobile app, resulting in a major rise in both patient satisfaction and service quality.