Order Management
Our Lab Automation Software System simplifies and transforms the management of orders and scheduling through seamless automation. Say goodbye to manual order processing and embrace efficient, error-free order management. Just a few clicks empower you to save time and resources, guaranteeing precision and reliability in your laboratory operations.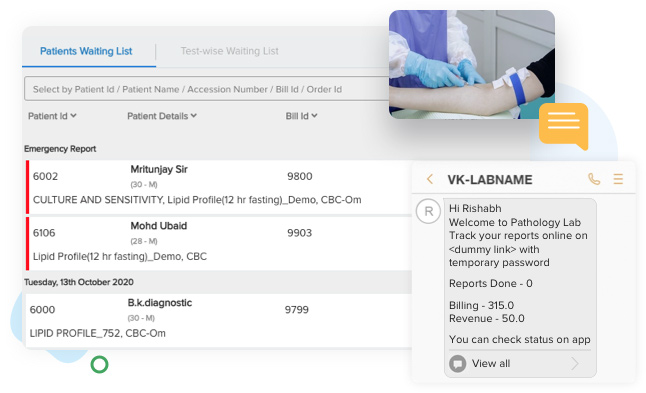 ---
Patient Registration Automation
Enjoy a seamless patient registration process with our system. Patients can begin the registration process by either scanning their ID or utilizing a QR code, guaranteeing an intuitive and efficient experience. This innovation allows patients, providing a contemporary approach to engagement.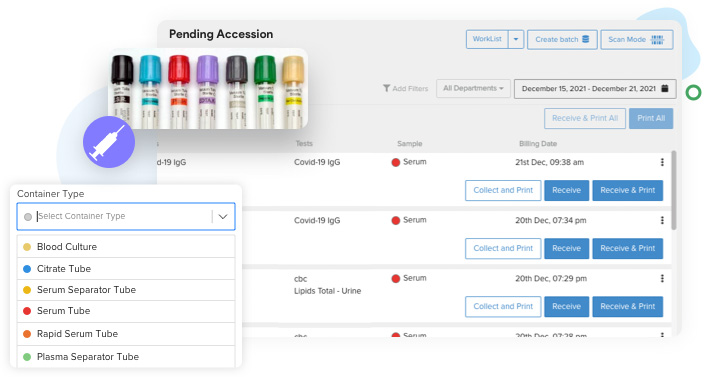 ---
Sample Collection / Sample Preparation
Optimize your workflow from inception to completion by automating sample collection, accession, and batch creation via barcode scanning, which automatically imports vital data into the Laboratory Automation Software. Embrace a fluid and uninterrupted process.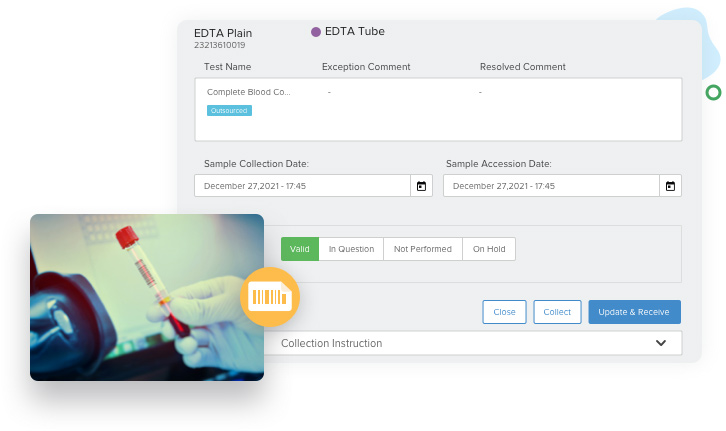 ---
Sample Processing Automation
Achieve flawless sample processing by seamlessly integrating your equipment with our LIMS Automation. This integration not only improves the precision and efficiency of your lab reporting but also reduces manual effort and the potential for errors.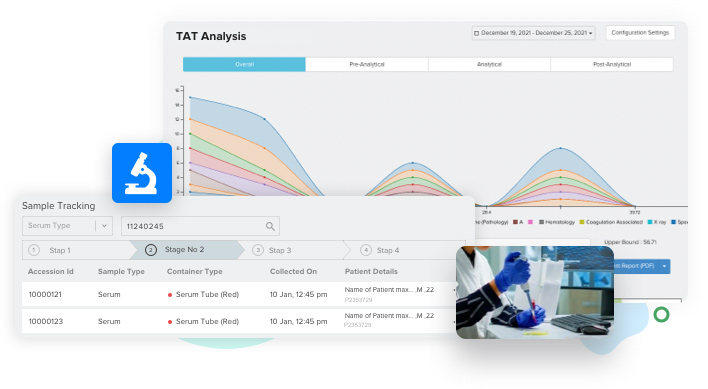 ---
Result Entries / Results
Our Laboratory Automation Software seamlessly connects with analyzers and machines, automating the population of results in your Laboratory Information Management System (LIMS). Welcome the era of precise reporting as manual data entry becomes a thing of the past.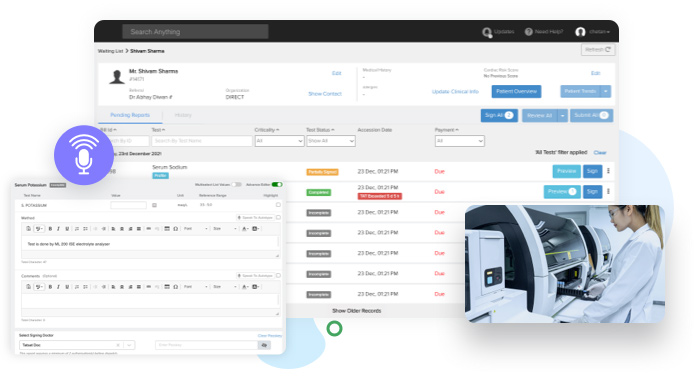 ---
QC Management
Effortlessly manage quality control procedures using our Automated Laboratory Software, which seamlessly automates quality checks. Featuring integrated instruments, customizable controls, and Levey-Jennings Chart analysis, QC management becomes a breeze. Ensure consistent & precise results with our comprehensive quality control solutions.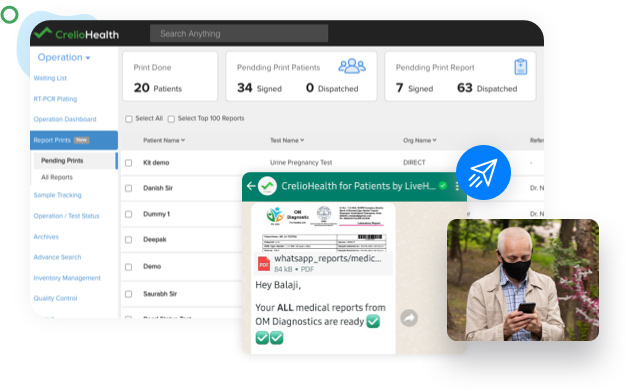 ---
Automating Business Processes
Effortlessly enhance and streamline your business processes using the seamless features of Lab Automation Software. Our software's integration with third-party APIs simplifies and expedites connections and transactions with various organizations, corporations, or client systems, providing you with unparalleled efficiency and connectivity.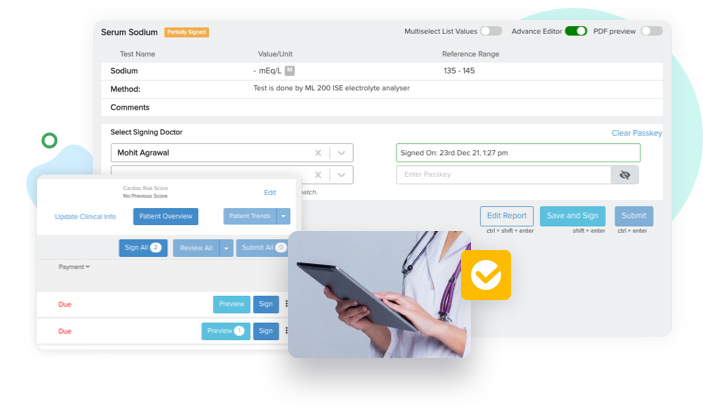 ---
Communication To Stakeholders
Effortlessly keep all stakeholders well-informed and engaged. Automation Software Lab not only automates communication with providers, patients, and physicians but also establishes seamless B2B connections, ensuring comprehensive and timely information dissemination.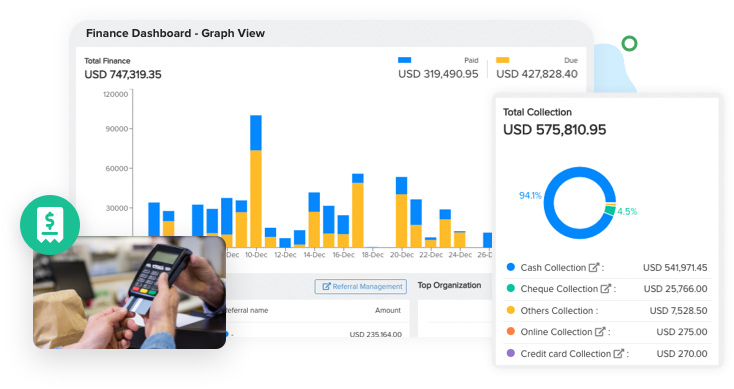 ---
Billing and Finance Automation
Enhance your financial management with our Automated Laboratory Software, which enables billing & finance automation through POS machine integration & various other API integrations. Effortlessly automate collection cycles, billing procedures, finance management, and credit processes, streamlining your financial operations for optimal efficiency and accuracy.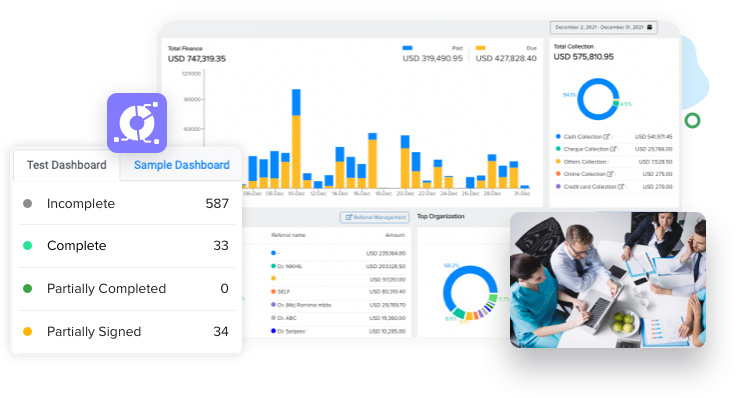 ---
Report Delivery
Bid farewell to the traditional manual report distribution process. With our Lab Automate Software System in place, the digital delivery of reports is automated as soon as they become available, guaranteeing stakeholders timely access and facilitating swift decision-making.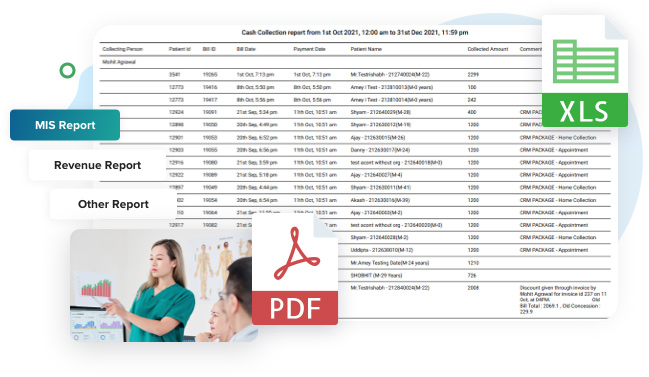 ---
Patient Feedback Management
Effortlessly gather and harness valuable patient feedback to enhance service quality. Empower patients to share their experiences conveniently and securely, whether through auto-generated links or a dedicated mobile app, thus playing a vital role in continuously improving the quality of services provided.