Order Management
With our Lab Automation Systems, you can simply consolidate and reconstruct order management and scheduling processes through excellent automation. Say goodbye to manual order processing and embrace efficient, error-free order management. Just a few clicks enable you to conserve time and resources while confirming precision and dependability in your laboratory operations.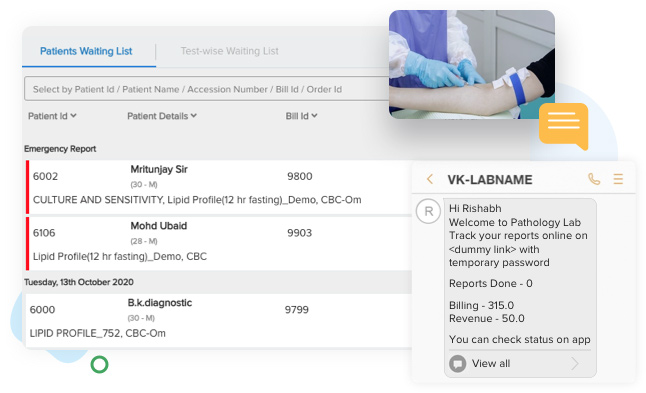 ---
Patient Registration Automation
Discover the convenience of a streamlined patient registration process using our system, allowing patients to commence registration effortlessly by scanning their ID or making use of a QR code. This extraordinary technological innovation contributes to patients with a modern and exceedingly user-friendly method of engagement, coherently merging efficiency with automation in the system.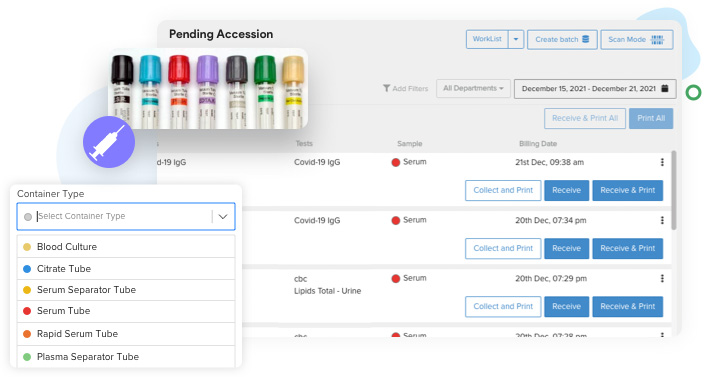 ---
Sample Collection / Sample Preparation
Optimize your workflow by automating sample collection, accession, and batch creation using the seamless barcode scanning process, which automatically imports critical data into our Laboratory Automation System. Embrace an intensely streamlined and uninterrupted operational flow, thereby significantly enhancing overall efficiency to the absolute maximum extent possible.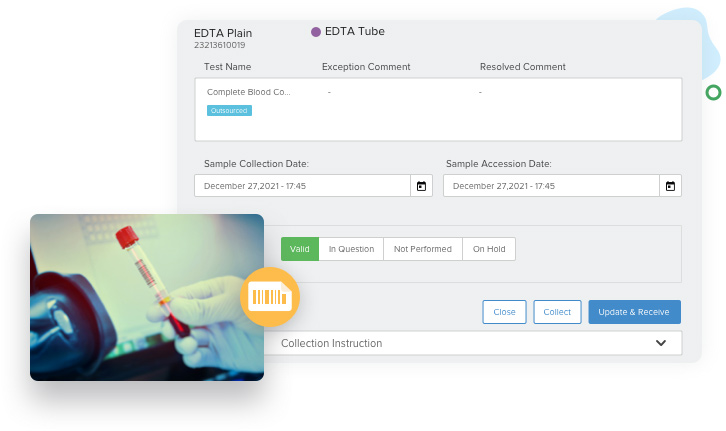 ---
Sample Processing Automation
Attain flawless sample processing outcomes through the seamless integration of your equipment with our exceptional LIS Automation, resulting in intensifying precision and efficiency in your lab reporting processes. Additionally, this integration considerably diminishes the demand for manual labor, thereby strengthening overall operational reliability and reducing the potential for errors.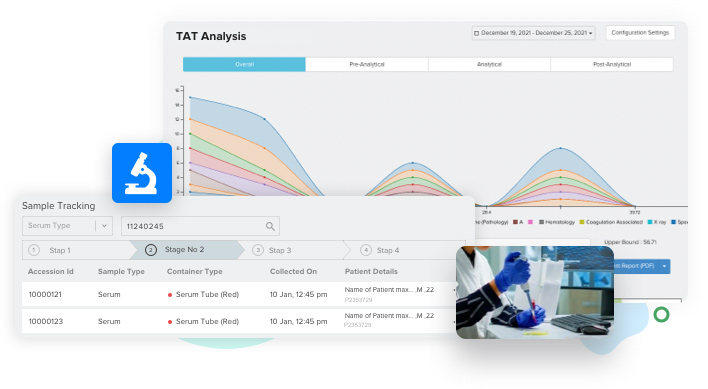 ---
Result Entries / Results
With our advanced Laboratory Automation System, you can seamlessly integrate with analyzers and equipment, efficiently automating result input into your Laboratory Information Management System (LIMS). Embrace a revolutionary era of reporting precision and efficiency as manual data entry becomes a thing of the past, fundamentally transforming your laboratory operations.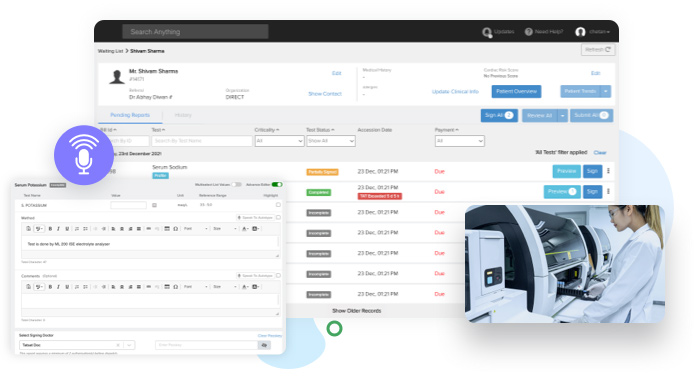 ---
QC Management
Effortlessly enhance your quality control processes with our prestigious Automated Lab Systems, broadly acknowledged for their proficiency in automating quality assessments. Through seamless instrument integration, customizable controls, and the incorporation of the Levey-Jennings Chart analysis, QC management consistently achieves heightened efficiency, precision, and reliability.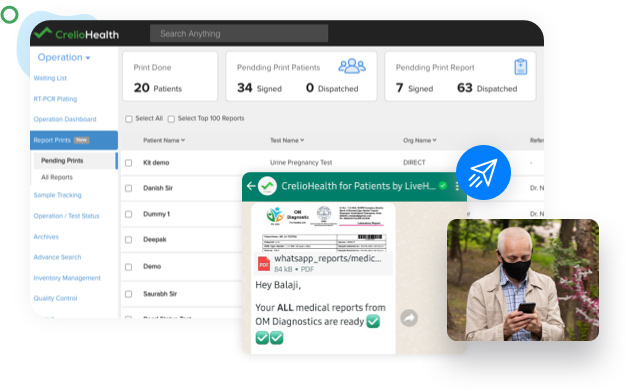 ---
Automating Business Processes
Smoothly optimize and streamline your business operations with the seamless capabilities offered by our Lab Automation System. By consistently integrating third-party APIs into our software, we simplify and expedite connections and transactions with external organizations, corporations, or client systems, providing your workflow with unparalleled efficiency and connectivity.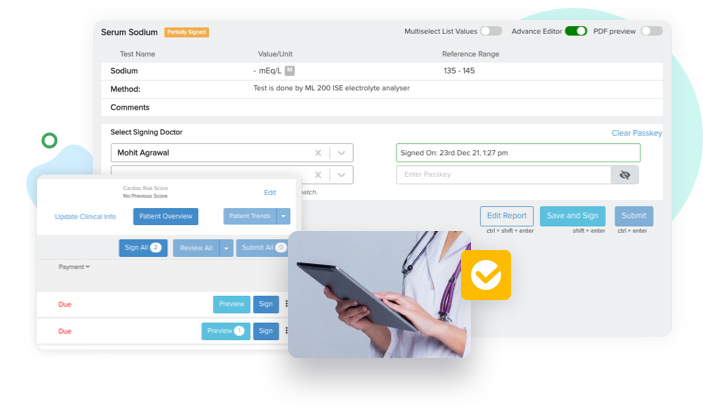 ---
Communication To Stakeholders
Easily maintain well-informed and engaged stakeholders using our futuristic Laboratory Automated System. It is skillful at automating communication with providers, patients, & physicists, while also establishing seamless B2B connections, ensuring comprehensive, timely, and effective information sharing among all relevant parties.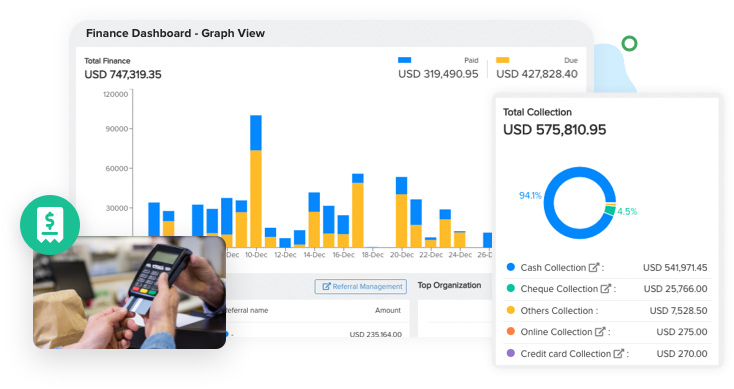 ---
Billing and Finance Automation
Strengthen your financial management capabilities utilizing our Automated Lab Systems, which facilitate automated billing and finance processes through the integration of POS machines and various APIs. Efficiently automate collection cycles, billing tasks, financial management, and credit processes, optimizing your financial operations for maximum efficiency, accuracy, and productivity.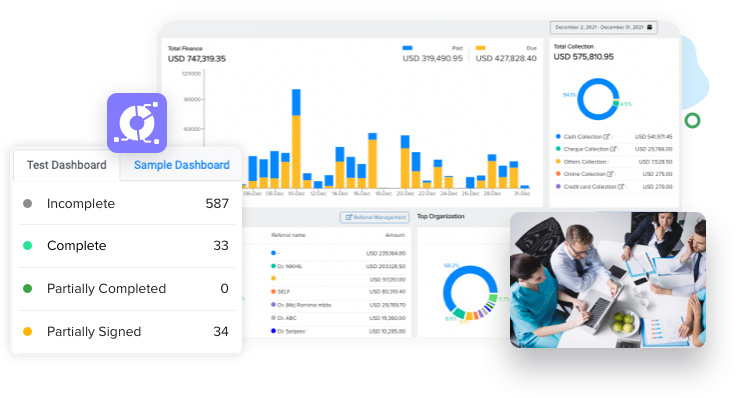 ---
Report Delivery
Say goodbye to the conventional manual report distribution method. Our Lab Automation Systems ensure the automated digital delivery of reports as soon as they are ready, ensuring stakeholders have timely access and expediting decision-making processes. The restyling of report distribution saves time and enables faster responses to critical findings, improving laboratory operations.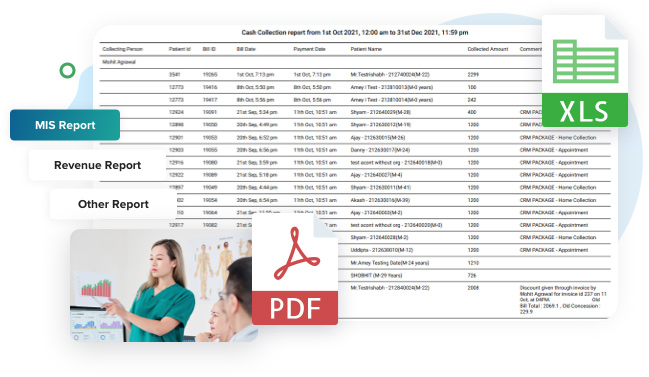 ---
Patient Feedback Management
Collect and effectively promote valuable patient feedback to enhance service quality seamlessly. Empower patients to securely and conveniently share their experiences, whether through auto-generated links or a dedicated mobile app, resulting in a substantial and enduring contribution to ongoing service quality improvement and overall patient satisfaction.