All Your Patient Bookings In One Place
Our Pathology Software automates the entire front desk procedures, ranging from registration to sample collection, providing an efficient solution for your clinical lab. You can efficiently manage lab workflows from start to finish without any interruption, all from a single platform. Our software provides various features, including configurable forms, automated communications, and online payment integrations, to provide a seamless experience to both your B2B partners and patients.
Configurable Forms For Patients & Orders
Email, SMS & WhatsApp Communication To Patients
Multiple Configurable Rate Lists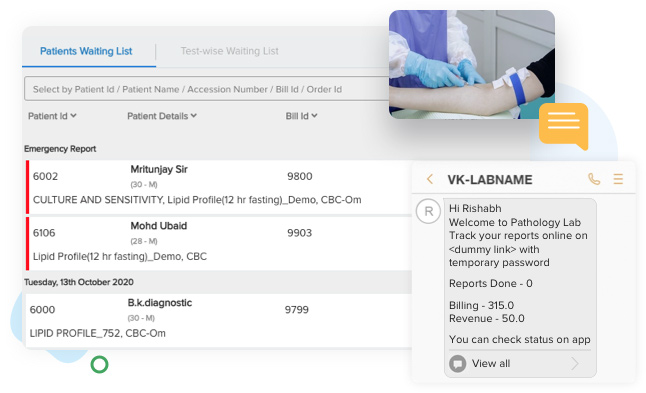 Tap & Collect Samples with Process Automation
In order to ensure efficient processing of order requests, it is important to collect samples in a standardized manner. This can be accomplished by adhering to the guidelines and instructions provided in the B D Vacutainer collection guide. Additionally, you have the option to utilize the sample automation and preset functionality of the Digital Pathology Software to streamline the process of collecting samples at the center.
Collection Vacutainers Based On Test & Sample Type
Define Collection Instructions For Your Staff
Prompt Important Instructions For Critical Tests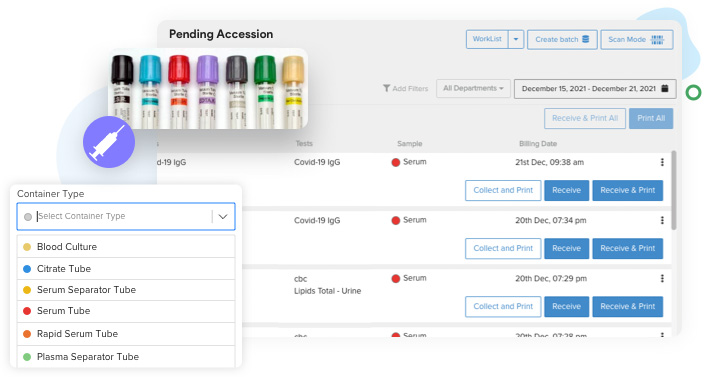 Ease Your Test Sample Accessioning
It is always essential to print and label samples with barcode labels. This helps in identifying, segregating, outsourcing, and archiving samples. You can decide which samples to receive or reject based on your quality criteria or choose to scan directly and receive them at any location.
Segregation & Quality Checks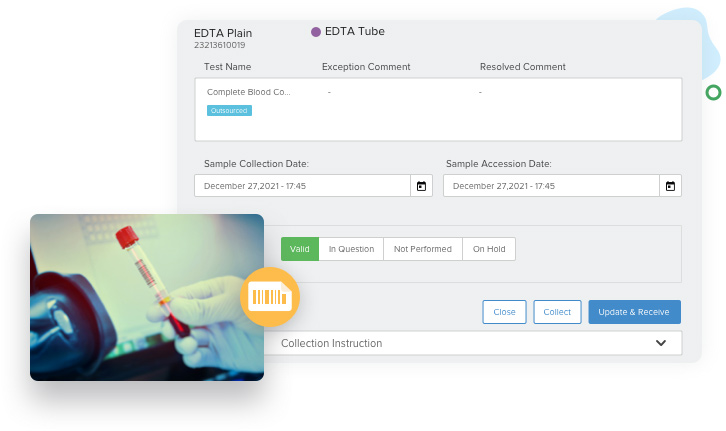 Streamline Sample Processing
Organize and automate sample processing to enhance efficiency in laboratory testing, reducing operational costs and improving accuracy. Pathology Laboratory Software is an effective tool for tracking samples and optimizing turnaround time management in medical labs.
Turnaround Time Management
Complete Process Automation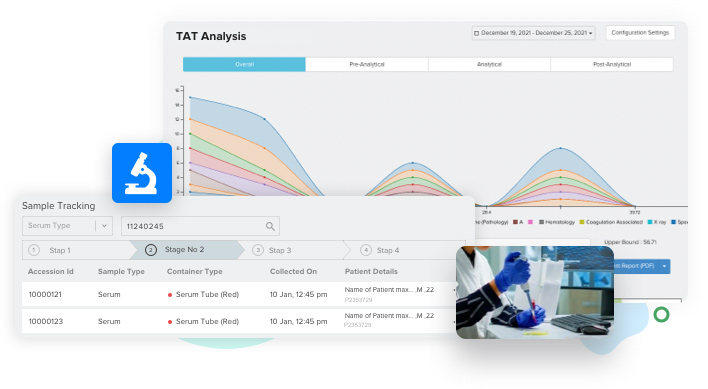 Quick & Easy Pathology Lab Reporting
Streamline the process of entering test reports by using quick and user-friendly reporting system, which enables you to acquire all relevant patient information in Pathology LIMS essential for reporting. Furthermore, automated reporting through interfacing, numerous templates for tests, bulk entry of report values using Excel, and speech-to-text report entry are also available.
Automated Reporting Using Interfacing
Multiple Templates For Tests
Bulk Entry Of Report Values Using Excel
Speech-to-Text Report Entry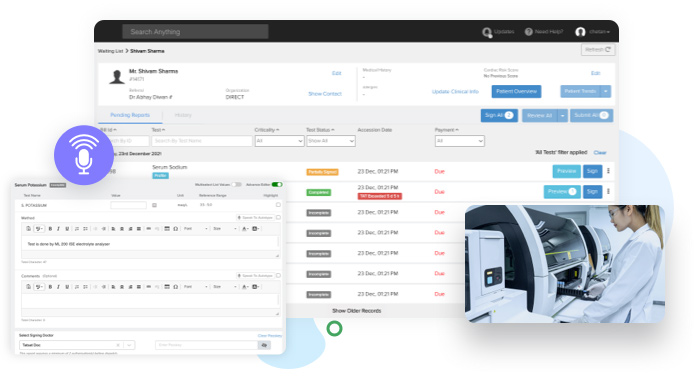 Secure & Reliable Lab Report Approval
To ensure your patients receive precise lab reports, it is crucial to implement a rigorous approval process while maintaining timely delivery. You can enable signing physicians to sign and validate reports through secure logins on the Pathology LIMS system or the dedicated Doctor's App. This will help you maintain professionalism and accuracy in your medical practice.
Conditional Automated Approvals
Approve Reports On The Go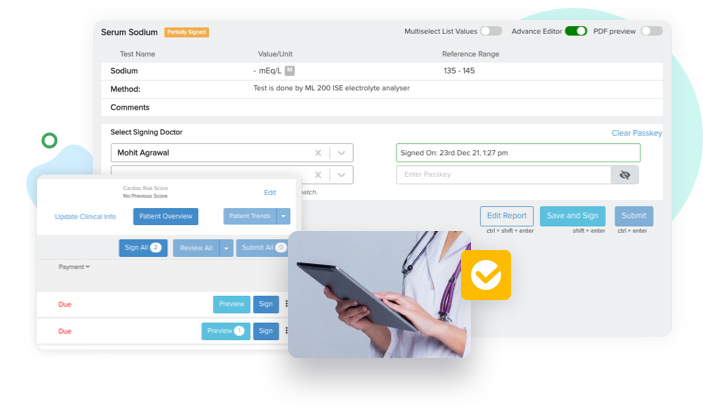 Make Sure Lab Reports Are Delivered on Time Consistently!
Our Pathology Lab Software efficiently deliver reports to both patients and healthcare providers as soon as they become available. Utilize our advanced tracking features to keep a record of dispatched lab reports and implement strategies to improve the speed of report delivery.
Automated Report Delivery
Read Statuses For Delivered Reports
Bulk Report Print And Download